Warm Weather Safety Tips For Your Baby
Summer brings warmer weather which means you can enjoy playtime outside with your kids instead of being cooped up in the house all day. Some parents are tempted to just stay indoors all day with their little ones where play is organized and clean. But the outdoors provides some unique experiences for babies and toddlers that they just don't get inside the house. When you do plan to take baby outdoors in the warm weather, make sure you are prepared and follow these simple summertime safety tips to keep baby safe.
Get out of the house and enjoy some fun activities with your kids in the great outdoors!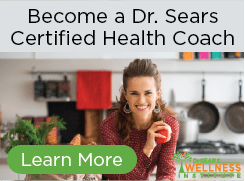 Safety First
Making sure baby's outside environment is safe. This is an important first step to enjoying the outdoors with your little one. Here are some ideas:
Avoid the heat of the day. 10 AM to 2 PM is the hottest time of the day when the sun can do the most damage. Use this time for indoor play or a much-needed nap.
Dawn and dusk are the time of day when most mosquitoes and other insects come out. Minimize your evening time outdoors if you live in bug country.
Eliminate standing water. Mosquitoes and flies love to breed in little pools of water. Make sure you have no buckets, flowerpots, stagnant puddles, or ponds around the house.
Keep Baby Cool
Here are some ways you can keep your little ones cool during hot summertime play days.
Shade. Be sure there's plenty of shade around. The best option is for your child is to alternate between sunshine and shade. Some sunlight is healthy for baby to create vitamin D in his system to grow strong bones.
Water. Bring water bottles and sippy cups along. Place an ice cube in each so the water stays a little cool. Let baby see you sipping (make it look fun) so he'll keep drinking too.
Cotton clothes. Cotton clothes will breathe better in the warm weather.
Hats. Get your baby used to always wearing hats outside. This way you don't need to put sunscreen on their upper face (which invariably will find its way into baby's eyes).
Sunscreen. If you will be out for more than a half hour in the direct sun, use an infant-approved sunscreen on baby's arms, legs, and neck. If cool enough, you can dress baby in light long sleeves and pants so sunscreen isn't necessary. Don't put it on baby's hands, as it will likely find its way into baby's mouth and eyes.