In the past six months there has been a shortage on a variety of vaccines. It has become increasingly difficult to keep certain vaccines on hand in the doctor's office. Vaccine orders take weeks or months to fill. Some patients have to come back on another day to get shots because the doctor is out of the vaccine when they come in for their check up. One particular vaccine has been out of stock for three or four months now (I've lost count). While there has been an occasional delay in one or another vaccine in the past, I do not remember there being such a widespread shortage in many years.
Many parents are naturally concerned that their child will not be able to get the necessary vaccines on time, and therefore go unprotected from a variety of illnesses. As a doctor, I am also concerned that my patients are going unprotected. However, I also understand that going for several months without most of these shots poses very little risk to children's health.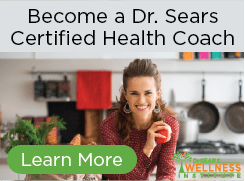 In this article, I will explain which vaccines are in short supply (or completely out of stock), why the vaccines shortage is occurring (in part at least), which of these illnesses you should be more concerned about, and finally which of these illness are less serious and should not keep you up at night worrying.
Prevnar – for several months this new vaccine, released early in 2000, has been almost completely out of stock. My own office has not had any for about 4 months. One reason for the shortage that has been reported is that the FDA made some changes in its approval process, and many batches of the vaccine were delayed because of this. Another reason is that only one company makes this vaccine (as opposed to most vaccines that are made by several companies).Do you need to worry? Well, this vaccine protects against the bacteria pneumococcus, which causes meningitis, pneumonia, blood infections and ear infections. Protection against this bacterium is very important, since a severe case can be fatal. Keep in mind, however, that this is a new vaccine. Prior to 2000, virtually all infants grew up just fine without ever catching this disease. So don't lose sleep over this, but do try to get it as soon as your doctor gets it in.The regular schedule for this vaccine is 4 doses – 2 months, 6 months, and 12-15 months of age. Children age 2 to 5 who did not get the shot as an infant may get one shot during this age to offer protection. During the shortage, the CDC has recommended the following restrictions:

All infants less than 12 months of age should receive 3 doses of the vaccine, but not the fourth booster dose at 15 months.
Children between age 1 and 5 years who are at high risk for catching this particular illnesses should get the vaccine (chronic immune deficiency sickle cell anemia, and those with no spleen).

The following children should wait until the shortage is over:

Children over age one who are NOT at high risk.
The regularly scheduled 12 – 15 month shot.

DTaP – the Diphtheria, Tetanus and Pertussis vaccine has just recently become more difficult to get. Manufacturers and doctors are not completely out, but there is a smaller supply available right now. Shipments may by delayed, and your doctor may run out for a brief period of time. Diphtheria is a serious, and treatable, infection that can cause severe respiratory illnesses. It occurs in outbreaks, but now is very rare in the U.S. Tetanus is a bacterium in nature that can cause serious, but usually treatable, paralysis when allowed to fester in a deep and dirty wound. Pertussis or "whooping cough" is transmitted just like a cold, and causes 1-3 months of severe coughing fits. It is not so rare, and there are periodic outbreaks as well as a low level of disease year-round.Do you need to worry? No, you do not need to worry about a delay in this shot for several months. In older infants and children, pertussis is an extreme nuisance, but generally not serious. However, in infants less than age one, and especially in infants less than 6 months, pertussis can be life threatening. So for this age group, try to get the shot as soon as it is in stock, but do not lose sleep if it is delayed for a month or two.In January, 2002, the CDC issued a recommendation that only infants receive this vaccine at the regularly scheduled 2, 4, and 6 month doses. The 18-month toddler dose and the five-year kindergarten dose should both be delayed until the shortage is over. Your doctor may elect to follow this recommendation.
Chicken pox – there is an increasing shortage of this vaccine. New recommendations given in April 2002 are as follows:Delay giving it to healthy infants until 18 to 24 months of age (instead of at 12 months as scheduled). This will ensure an adequate supply for higher priority cases, including health care workers, family members of people with immune diseases, teenagers and high-risk children.Do you need to worry? No. There is very little risk to normal healthy infants by waiting for 6 to 12 months to receive the vaccine, even if they do end up catching the disease during that time period.
Hepatitis B – there have been a number of brief shortages of this vaccine over the past few years. This shortage should be temporary and not cause much delay. This is a viral disease that causes acute and chronic liver damage. It is transmitted by contact with the blood of an infected person (the same way HIV is transmitted).Do you need to worry? This is both an STD and transmitted by sharing IV drug needles. Infants and young children are therefore not at much risk of catching this disease. So do not worry if your doctor is out of this shot during your infant's check-up. There will be plenty of time to catch up later.
Tetanus – the dT (or adult tetanus vaccine) has been in very short supply for 6 months or more. This is usually given as a booster shot between age 12 and 15 years, and every 7 to 10 years after. So this does not really affect younger children. Tetanus is a bacterium in nature that can cause serious, but usually treatable, paralysis when allowed to fester in a deep and dirty wound.Do you need to worry? Not really. What the medical community is doing during this shortage is we are not giving this vaccine to healthy people as a simple 7 to 10 year booster. We are only giving it to people to receive a deep, dirty wound and who are not up to date (had a tetanus shot within 7 years). We are waiting until the shortage is over before we give routine boosters again. For infants and children who are not getting the DTaP vaccine, and instead are getting this DT vaccine, doctors are giving the initial series of three shots, but may delay any boosters beyond this until the tetanus shortage is over.
Flu shot – well, this isn't really news. It seems that every year there is a shortage of flu vaccine, and there is a mad scramble to get the shot. One reason for the short supply this year is that one company stopped making the shot, and the remaining companies were unable to make up the difference.Do you need to worry? No. 99% of children do not even need a flu shot. Flu shots are ONLY indicated for children who, if they got the flu, are at a high risk of becoming seriously ill. This includes children with moderate to severe asthma, heart disease, diabetes, chronic kidney dysfunction, immune deficiency, and those taking chronic aspirin therapy. So this shortage is not even an issue for children. As for adults, there is debate over who should get the flu shot. Many healthy adults want the flu shot simply for convenience. Many health experts, however, only recommend the flu shot for adults with the above chronic diseases. Therefore, if used appropriately, there really shouldn't be any shortage of flu shots at all. Most doctors are not giving the shot to healthy people until December, to allow their chronically ill patients time to get the shot first.
MMR – this is the combined measles, mumps, and rubella vaccine. Recently it was announced that there is now a low supply of this vaccine. One reason is that there is only one manufacturer that makes it. Any delays in supply of this vaccine should be relatively short.Do you need to worry? No. These three illnesses, especially rubella, are usually benign, with no long-term consequences. They are also fairly rare.Measles is a generally benign illness causing fever, cold symptoms and rash. It occurs in outbreaks. Rarely it can be life threatening, and approximately one in every 1000 cases can be fatal or cause brain damage. However, only several hundred cases occur each year in the U.S., so the chance of your child catching this illness during the several months the shot may be delayed is virtually zero.

Mumps is also generally a benign illness in children causing swelling of the salivary glands in the cheeks, sore throat and fever. Serious complications and fatality are extremely rare in children, but do occur. It can have more serious consequences in adolescents and adults, such as sterility in men and miscarriages in women, although these complications are rare. Outbreaks do occur in the U.S., but there are less than 1000 cases per year in the U.S. The risk here is similar to measles – your child is safe during the several months that the vaccine may be delayed.

Rubella is a mild illness causing fever and rash. It virtually never causes any serious complications in children. It can, however, cause birth defects if a pregnant women contracts the illness for the first time. It is therefore fine if your child goes without this shot for several months if your doctor is out of it.

HIB – Supplies of this vaccine seem to be fine, but very brief shortages may occur. Haemophilus influenza is a common bacterium that causes severe blood and bone infections and meningitis in young children. It is transmitted by close contact or like a cold.Do you need to worry? The risk of this disease is similar to Prevnar above. Since the diseases caused by this bacterium can be fatal, it is important to be vaccinated with this shot. Don't worry, there seems to be plenty in supply right now.
Polio – there is no reported shortage of this shot right now. This is a virus that can cause permanent paralysis. Due to vaccination, there have not been any naturally occurring cases of polio in the U.S. since the 1980's, although it still occurs in Africa.Do you need to worry? No. There is no shortage right now, but even if there was, this disease does not exist anymore in almost all developed countries. Your child will be safe without this vaccine during any shortage that may occur.
To summarize, here are the vaccines that you should try to get as soon as possible when supplies become available: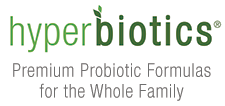 Prevnar
Hib
DTaP for infants less than one year
Here are the shots you do NOT need to worry about, as a delay for several months will pose very little risk to your child:
DTaP for children over one year of age
MMR
Hepatitis B
Polio
Tetanus
Flu shot
Chicken Pox
For a discussion on all the vaccinations and routine schedules, click here.