Dr. Bob Sears Featured in the NY Times Review of a New CDC Study Demonstrating the Effectiveness of Vaccines Over the Twentieth Century
A CDC study published today, Nov 14, 2007, in the Journal of the American Medical Association discussed how vaccines are responsible for a 90% drop in fatalities from some diseases and a 100% elimination of fatalities from other diseases. The same also applies to the actual number of cases of the diseases as well.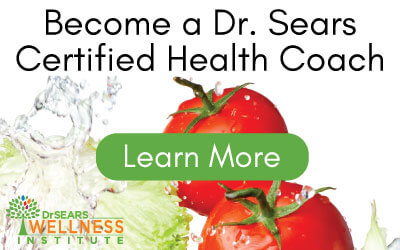 Now, I know what you're thinking if you are part of the anti-vaccine crowd – this study is just more propaganda launched by the CDC to quell the opposition. Pretty much every anti-vaccine book or website I've read discusses how diseases were already declining before its vaccine was ever introduced. They say that measles was already on the way out, and we didn't need the vaccine. Polio was on the decline and would have gone away without the vaccine. And the list goes on. They even show statistical flow charts of the disease trends to back up their point.
As you know, I'm typically quite sensitive and sympathetic toward the worries and issues that parents have about vaccines. And in The Vaccine Book I've tried to help parents get better informed about these issues so they can understand how to more safely vaccinate their children. But I must say, when it comes to the question of whether or not vaccines work and have eliminated or decreased disease, it's pretty clear to me that the CDC and the American Medical Association have it right.
Now I don't just say this because I believe the medical establishment. I've looked at all the data myself. I've reviewed disease statistics and trends over the twentieth century, seen when each vaccine was introduced, and to me it's obvious that as soon a vaccine began, the disease sharply declined and in same cases eventually disappeared.
Cases in point:
Pertussis – this vaccine was introduced in the 1940s, and there was an immediate decrease in the disease.
Polio – this vaccine was introduced in the 1950s with an immediate impact, and eventual eradication of the disease from the entire western hemisphere.
Measles and Rubella – these two diseases decreased significantly with the vaccine and are now extremely rare.
HIB meningitis – this severe disease used to kill babies left and right, but as soon as the vaccine began in the 1980s there was a sharp decline and it is now almost unheard of.
Chickenpox – this shot became universally used in the 1990s, and we've seen a dramatic decline ever since.
With this clear association between disease trends and vaccines, why are vaccine opponents still skeptical of the vaccines' effectiveness? Why do they claim the diseases would probably just have gone away anyway, or at least decreased dramatically? It's because some of the above diseases were beginning to decline before the shot was started, due to improved sanitary conditions and better healthcare. But I don't believe the diseases would have gone away completely (like polio and smallpox) without the vaccines. And we wouldn't have seen the diseases decrease to the point they are today.
Take chickenpox, for example. This disease has been around for centuries, and everyone used to get it. If sanitation and quality healthcare were going to help decrease chickenpox, we should have seen a decline by the 1970s or 80s. But we didn't, until we began using the shot in the mid 1990s. And the same can be said of HIB. In fact, MOST vaccine-preventable diseases aren't even related to poor sanitation, poor living conditions, or healthcare access. Virtually all these diseases occur equally among the rich and the poor, the clean and the dirty, those who have good access to healthcare and those that don't.
Another factor to consider is that many vaccine-preventable diseases aren't actually treatable. These include measles, mumps, rubella, polio, rotavirus, hepatitis A, and human papillomavirus. Some diseases can improve with treatment, but sometimes don't respond well to current treatment options, including chickenpox, pertussis, tetanus, hepatitis B, and the flu. Therefore, the quality of healthcare doesn't have a significant effect on preventing fatalities in many of these diseases. Victims can still die even with the best care in the world. The best way to prevent the deaths is to prevent the diseases from occurring in the first place.
So, in my opinion, vaccines have played a tremendous role in eliminating or limiting the diseases in our country. I also know there is much more than just this one issue that goes into deciding whether or not to vaccinate, and how to vaccinate in the safest manner possible. There is so much that parents need to know and think about. I encourage all parents to become informed and educated as they begin their baby's vaccinations.