NOTE: THIS ARTICLE IS CURRENTLY OUT-OF-DATE AND IS RETAINED FOR ARCHIVE PURPOSES ONLY
For almost a year now there has been a shortage of HIB vaccine, due to a production snag for one manufacturer last year (Merck, the makers of PedVaxHIB brand). Due to the shortage, doctors have been withholding the final dose of the vaccine (normally given at 15 months of age). HIB vaccine is designed to prevent HIB meningitis, a severe disease that only affects about 25 U.S. infants and young children each year (it used to run rampant back in the 1980s, but has now all but been eliminated).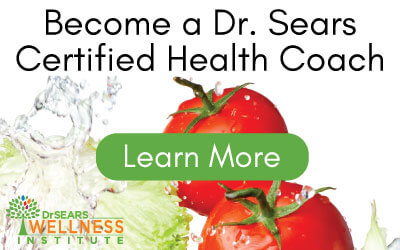 Sanofi-Pasteur, the maker of ActHIB brand, has been trying to pick up the slack until Merck's product becomes available again. While it is still unknown when the Merck brand will be ready, the CDC has now determined that there is enough ActHIB brand to go around, so toddlers can begin receiving their 15 month booster. This dose can be given at any time between 15 months and 60 months (5 years) of age. Any child who didn't get their 15 mo booster can get the dose at any age up until 60 months.
There are two ways to get the 15 month booster: 1. get the ActHIB brand, or 2. Get Pentacel combination vaccine (which contains DTaP, ActHIB, and Polio) at 18 months. These are both made by Sanofi Pasteur. I think it is fine to go with Pentacel combo if your doctor doesn't carry (or doesn't have enough) separate ActHIB. Getting Pentacel may give a child an extra polio dose unnecessarily, but I think that's ok if that's your only choice. Talk to your doctor about that.
Parents may wonder if they should even bother with catching up on the missing HIB dose. Virtually all cases of HIB occur in children younger than 2 years. A few cases occur in kids 2 to 5 years each year. One 4 year old child died of HIB last year in Minnesota (unvaccinated). So, I think it is worthwhile for any child missing that last dose to go ahead and get it at their next check up, as long as it is before their 5th birthday. This vaccine can be given along with any other vaccines.
Any parent who wants to skip that dose because they feel this risk of HIB is minimal can choose to do so. In general, though, I feel it is important to finish. The 3 infant doses don't provide lasting protection. Without the 4th dose, an infant is considered not very well protected.
There is ONE situation in which a child would not need a 4th dose, and that is if a baby's 3rd dose was given at 15 months or later. In those cases, that 3rd dose works well enough that you don't need a fourth.
One other situation in which only 3 doses are needed is if the Merck brand (PedVaxHIB) was used (prior to its recall in 2008) and 3 doses were given. With that brand, there is no 4th dose. With the ActHIB brand (Sanofi-Pasteur, whether single ActHIB or combo Pentacel), it's 4 doses.
The CDC is recommending that children NOT rush in to the doctor to get caught up (unless it's going to be a while until your next checkup – 6 months or more). If everyone rushes in, doctors are going to run out again. The CDC recommends that doctors resume giving any 15 month olds the shot on time, and any toddlers who come in for a check up after that (18 mo, 2 years, etc) should get the shot at that check up.
If your child is already scheduled to get two shots at a check up, I would come in on a separate month for the HIB.