8 Tips for Quitting Smoking While Pregnant
While it's best to never smoke or to stop smoking before you become pregnant, the earlier you stop smoking, the healthier you and your baby are likely to be.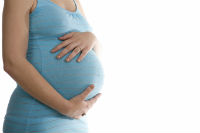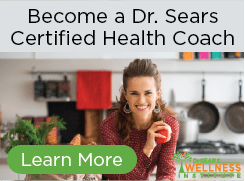 Smoking is not a habit, it's an addiction. You can break habits fairly easily, but addictions are harder to kick. For quitting smoking while pregnant, try these suggestions:
1. Convince Yourself
The facts are solid—statistically, the chances are high that your pregnancy will be more complicated and your baby less smart and less healthy if you smoke while pregnant.
2. Try Stopping Cold Turkey
The best time to extinguish your last cigarette is the moment your pregnancy test turns positive, and some women do just that. Others find that quitting smoking while pregnant cold turkey can cause sudden cigarette withdrawal which makes them extremely anxious, and this is not good for baby either.
A gradual weaning may make more sense. Some "lucky" women find that a natural aversion to the smell of smoke forces the issue, and the quit.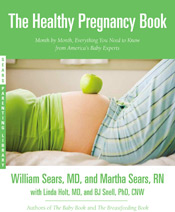 3. Try Goal Setting
If you can't quit on the first day you know you're pregnant, set a goal for tapering off, say by day 10. Plan a reward for your efforts that day.
You might calculate how much money you would save in a year of not smoking and spend it on something special for yourself or your baby.
4. Cut Down on how much Poison You Inhale
As you attempt at quitting smoking while pregnant, try taking fewer puffs. Or smoke only the first half of the cigarette. (More poisons are concentrated toward the end of the cigarette.) Better still, don't inhale. This can cut down your nicotine dose by a half.
5. Make It Inconvenient to Smoke
Buy only one pack at a time. Leave the pack somewhere inconvenient, like in the garage.
6. Fill the Void Left by Quitting Smoking While Pregnant
Think about what led you to start smoking. Once you identify the psychological reasons that may have led to this physiological addiction, the easier it might be for you to stop, or at least find a safer substitute habit.
7. Try Healthier Substitutes
If you need to hold something and keep your hands busy, try writing, drawing, painting or working crossword puzzles. If you need something in your mouth, try chewing on carrot or celery sticks, cinnamon sticks or straws, or try sucking on ice, healthy popsicles or hard candy. Nibble on sunflower seeds or granola.
Chew gum. If you smoked for relaxation, try listening to soothing music, reading or paying for an occasional massage. Take a walk. Go swimming. If you smoked for pleasure, indulge yourself in fun at a non-smoking place: go to a movie or a restaurant, go shopping, go visit a non-smoking friend.
8. Get Professional Help
If after two weeks you have made no progress on your own, you might want to contact a local quit-smoking resource or seek professional help to resolve deeper issues.