Mental Relief for Morning Sickness
Feeling nauseated? Having some vomiting and general abdominal discomfort? Hopefully knowing these facts will give you some mental relief for morning sickness.
Relax! Studies show that the high levels of pregnancy hormones that contribute to nausea also suggest a well-implanted embryo.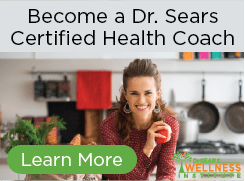 In fact, the more nausea a mother has, the more likely she is to deliver a healthy baby. (Many moms go through the nine months without any nausea and have healthy and happy babies, too.)
Take comfort in these two universal facts about morning sickness: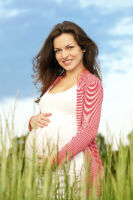 1. You are NOT Alone.
Most pregnant women have morning sickness during the early months of pregnancy.
In fact, around 80 percent of pregnant women experience nausea, retching, vomiting or all of the above at some time during their pregnancy.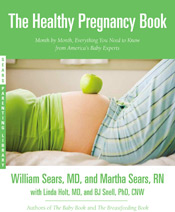 2. This too Shall Pass!
Usually after the third month, the daily bouts of nausea and queasiness subside and give way to a healthy appetite.
Many mothers are rewarded with "well windows," hours of the day or days of the week when they feel well enough to function normally. As your pregnancy progresses, the good days will get better.