Can Baby Have Anesthesia for Circumcisions?
Yes! Local anesthesia for circumcisions can and should be used. Painless circumcision should be a birthright.
I have used a local anesthesia in nearly a thousand babies for over 20 years. It is a safe procedure and it works. Sometimes the anesthetic will not remove all the pain, but it certainly helps.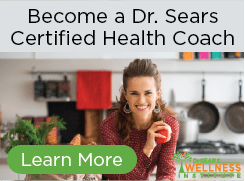 Within a few hours, after the anesthetic wears off, some babies exhibit no discomfort; others will fuss for the next 24 hours. The most common and effective method is called a dorsal penile nerve block, in which a few drops of Xylocaine (similar to the anesthetic your dentist uses) is injected into the nerves on each side of the penis circumferential around the base of the penis.

Dr. Sears, or Dr. Bill as his "little patients" call him, has been advising busy parents on how to raise healthier families for over 40 years. He received his medical training at Harvard Medical School's Children's Hospital in Boston and The Hospital for Sick Children in Toronto, the world's largest children's hospital, where he was associate ward chief of the newborn intensive care unit before serving as the chief of pediatrics at Toronto Western Hospital, a teaching hospital of the University of Toronto. He has served as a professor of pediatrics at the University of Toronto, University of South Carolina, University of Southern California School of Medicine, and University of California: Irvine. As a father of 8 children, he coached Little League sports for 20 years, and together with his wife Martha has written more than 40 best-selling books and countless articles on nutrition, parenting, and healthy aging. He serves as a health consultant for magazines, TV, radio and other media, and his AskDrSears.com website is one of the most popular health and parenting sites. Dr. Sears has appeared on over 100 television programs, including 20/20, Good Morning America, Oprah, Today, The View, and Dr. Phil, and was featured on the cover of TIME Magazine in May 2012. He is noted for his science-made-simple-and-fun approach to family health.