Properly Care for Foreskin
We dub this the "uncare" of the foreskin. Above all, do not forcibly retract the foreskin. Allow it to retract naturally over a number of years.
Retracting the foreskin before it is time loosens the protective seal between the foreskin and glans and increases the chance of infection.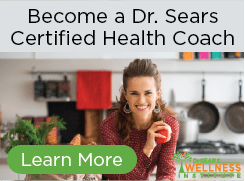 If you choose to leave your baby's foreskin intact, follow these suggestions to care for foreskin:
In most babies the foreskin tightly adheres to the underlying head of the penis during the first year. As your baby begins having normal erections, the foreskin gradually loosens itself, but may not fully retract until the second or third year.
Leave the foreskin alone until it retracts easily, which occurs between six months and three years. The age at which the foreskin begins to retract varies considerably from baby to baby.
Respect this difference and do not allow any one to prematurely break the seal between the foreskin and the head of the penis, which may allow secretions to accumulate beneath the foreskin and cause infection.
As the foreskin naturally retracts (usually around the third year) gently clean out the secretions that may have accumulated between the foreskin and the glans of the penis. This should be done as part of the child's normal bath routine.
Usually by three years of age, when most foreskins are fully retracted, your child can be taught to care for foreskin himself as part of his normal bath routine.