The Healthiest Kid in the Neighborhood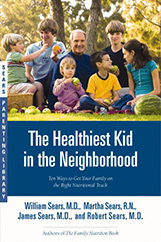 There is a nutrition crisis in America. Children are feeding their bodies alarming amounts of junk food. This book can teach you how choosing the right foods can make your children healthier. By following the advice and making the changes Dr. Sears suggests, your children can be the healthiest kids in the neighborhood.
---
The NDD Book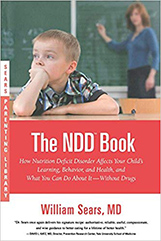 Nutrition Deficit Disorder – or N.D.D. – is a term coined by Dr. Sears that encompasses many nutrition related illnesses. In this book, you can learn how to reshape your child's taste back to eating real food.
---
Prime-Time Health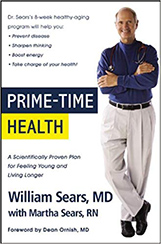 Prime Time can be the best part of your life. You've raised your family, built your career, developed your social networks, and accumulated a whole lot of memories. Based on twelve years of scientific research and a lifetime of medical expertise, Prime-Time Health is your road map to a prime time filled with health, happiness, and vitality.
---
The Omega-3 Effect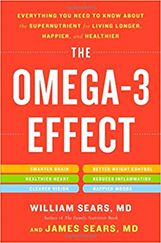 Dr. William Sears creates fresh views of how omega 3 nutrients help your heart, build smarter brains and better moods, help childhood learning and behavior, make pregnancies healthier and baby brains brighter, help balance inflammation, aid weight loss, keep you young, help you heal, and more.
---
The Healthy Pregnancy Book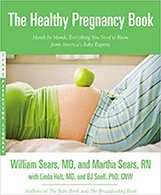 The Healthy Pregnancy Book covers what to expect at every stage of pregnancy including:
growing a smart and healthy baby
pregnancy exercise
how to protect the womb
and much more
---
The Inflammation Solution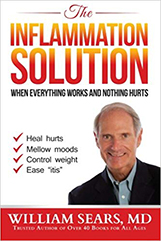 The Inflammation Solution is a timely text for all organs and all ages. This book teaches science-based self-care to those with inflammatory problems. Dr. Sears will explain why you hurt and how you heal.
---
The Dr. Sears T5 Wellness Plan
You've made the decision to get healthy and now you just a plan that's easy to understand and fun to follow. The T5 Plan is just what the doctor ordered. Five steps in five weeks that will transform you health and your life.
---
Eat Healthy, Feel Great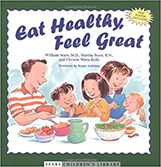 This book for kids gives children their own tools to make wise food choices. Easy to read with fun illustrations.