Electronic Devices Keep Kids Awake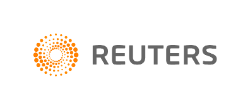 Before your child goes to bed, make sure their smartphone, tablet, iPod or any other gadget doesn't come with them. A new study reveals that small electronics can take away from the time kids spend sleeping. The University of California study shows "children who slept with televisions of other small-screened devices in their bedrooms ended up getting less sleep than children without those electronics in the room." Missing out on much needed sleep is tied to issues like obesity and poor academic performance.
Previous studies have focused more on television watching cutting into sleeping time, but this study is one of the first to focus exclusively on the presence of small electronics in bedrooms. Children in this study that slept near small screens actually wound up missing out on more sleep than those with TV's in their rooms. "Kids who slept near small screens also reported feeling as if they didn't get enough sleep."
Kids Should Associate Being in Bed with Being Asleep
The head of sleep medicine at the University of Rochester Medical Center's Golisano Children's Hospital in New York says that "You want your brain to associate being in bed with being asleep. For kids, the only thing that should be happening in bed is sleeping." Aside from the obvious sleep distraction of staying up later to play on their gadgets, factors such as the bright light of the screens before bed, sounds and alerts, and sedentary activity involved with being on electronics can take away from time spent sleeping.
The American Academy of Pediatrics recommends that children under two avoid screens as much as possible. They also recommend setting up "screen free" zones in the house – especially bedrooms – and limit children's screen time to one to two hours per day.
Source:
http://www.reuters.com/article/2015/01/05/us-electronics-pediatrics-sleep-idUSKBN0KE1SI20150105
"Copyright (May 5, 2014) Thomson Reuters. Click for Restrictions."