Mommy Answers and Huggies
Dr. Bill and Martha have teamed up with Huggies to contribute to their Mommy Answers page.  This page on Huggies.com helps answer difficult questions regarding pregnancy and motherhood. Dr. Bill and Martha's newest articles on Mommy Answers include: helpful ways to ease morning sickness, a great smoothie recipe, and ways to soothe a fussy baby.
Morning sickness does not only happen in the mornings, but can happen at any time.  It is important that if you are suffering from morning sickness that you stay hydrated and properly nourished.  This can be a difficult feat depending on the severity of your morning sickness.  Dr. Bill and Martha have put together two useful articles for Huggies including 11 Ways to Ease Morning Sickness and also Dr. Sears Super Smoothie Recipe for a digestive aid.  For additional morning sickness resources, please click here.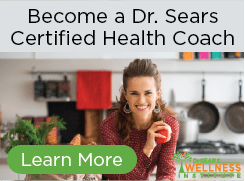 After eight children and forty years of Pediatrics, Martha and Dr. Bill have dealt with a few fussy babies.  Babies fuss for the same reasons that we all fuss.  This could be because they need something physically, emotionally or they hurt.  Dr. Bill and Martha have created 12 Ways to Soothe a Fussy Baby.  Want more articles how to soothe a fussy baby?  Read additional Dr. Sears fussy baby articles.