Question: "What are your most memorable Christmas gifts that your kids/grandkids have given you, and how do you make the holidays fun and special for the family?"
Can you believe that Christmas 2020 is right around the corner? Some would say, "Finally!" This has been an extraordinary year full of challenges and unexpected opportunities to gift family members with the ultimate gift, the gift of connection.  As a mother of 8 and grandmother of 15, I have had my fair share of silly and memorable Christmas gifts given to me.  The one common thread that holds my most cherished gifts together can be summed up in one phrase: "from the heart."
Memorable Christmas Gifts
Here are the gifts that hold a special place in my memory and space on our Christmas tree:
Homemade ornaments

 

Crafts involving toddler/preschooler-sized handprints and photos
Anything involving photos of your precious children to hang on the wall or the tree

P

ersonalized photo calendar – have the calendar include "reminder" dates for birthdays and anniversaries, for example.
Coupon book containing IOUs for hugs, foot massages, and special outings "just the two of us."
Pendant necklace with each kid's or grandkid's birthstone (I have a cross with all 10 birthstones of our 8 children plus the two of us.)
Memorable Christmas gifts don't have to be fancy or expensive (well, the cross pendant was costly and was a wonderful gift from my thoughtful husband), but these handmade keepsakes are far more valuable than expensive store-bought gifts because of all the memories they hold. Each year my favorite thing is to open my ornament boxes and put out all the kids' homemade treasures from over the years, either on the Christmas tree or taped up carefully as part of the house decorations. Some of these masterpieces are from 51 years ago! They get packed away carefully every year and brought out again to bless all of us all over again.
The Most Memorable Christmas Gift is Quality Time
Some beautiful ways to show your loved ones how special they are is to enjoy family traditions and quality time.  Drive or walk around neighborhoods that have festive lights up, dance around to silly holiday songs, enjoy the daily excitement of an Advent calendar (do it next year or make one now for the remaining days until this Christmas), and for some special fun, have each family member share a favorite Christmas song to sing after dinner every evening.
We love family game night, and our super-silly white elephant gift exchange has all of us planning all year long to see who can bring the most outrageous (or useful but "different") gift that will likely get stolen. A special thing to consider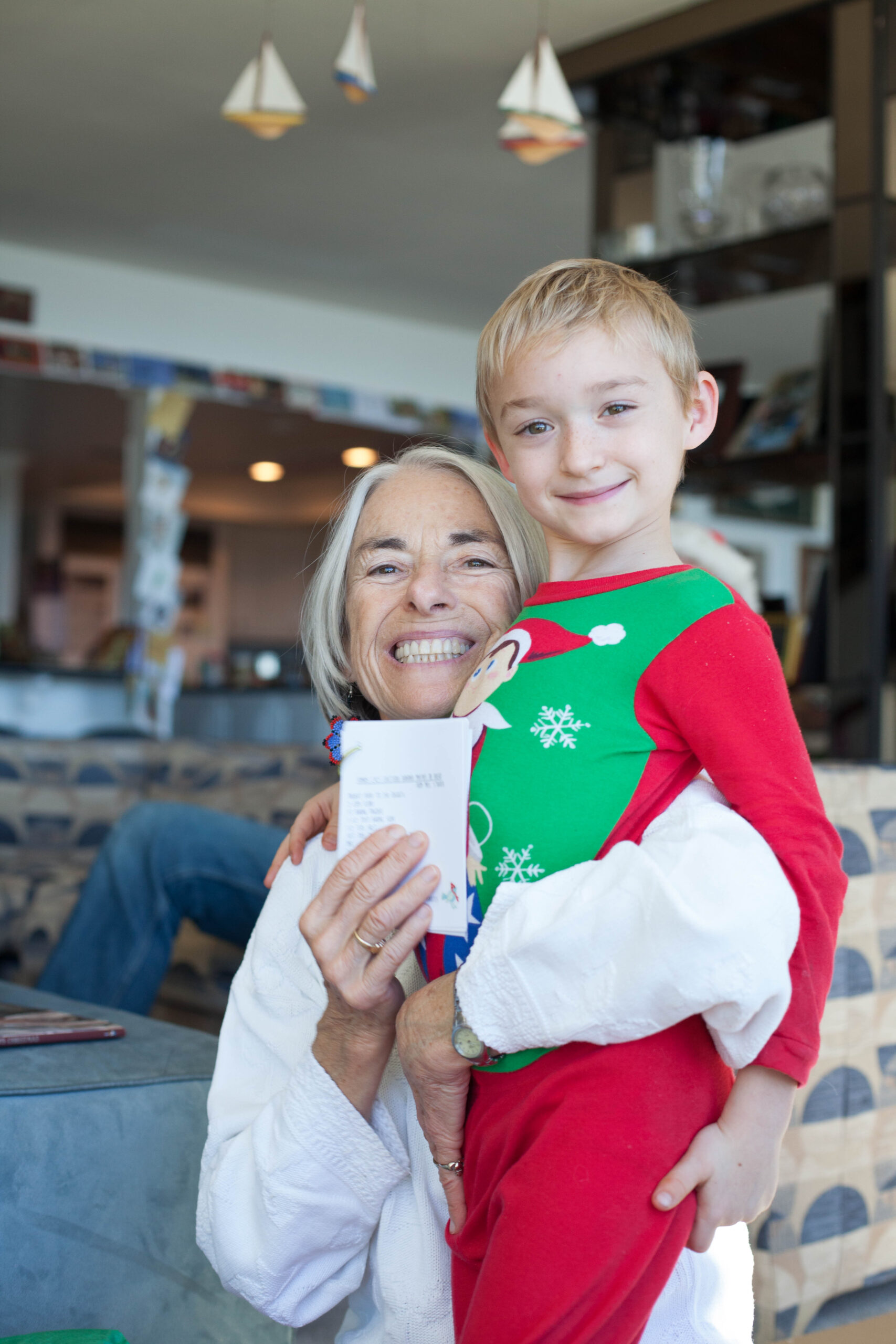 this year is having the kids go through their clothes and toys and donate to families in need or choose together a child to sponsor through World Vision.  What a wonderful opportunity to make the season about giving rather than just receiving
 Keep Traditions Alive
A Christmas Eve tradition that we started in the Sears household 45 years ago is what our adult children and their children look forward to most (especially now that the older kids do all the cooking, wink wink).  We bake a traditional French dish called tortierre (see the original recipe below). 
Before dinner, as we are all seated around the table, we turn off all the lights in the house (even the tree lights) and tell the story about how the world was dark with sin before Jesus was born, and then he came as Messiah to be the light of the world!  We sing the beautiful song "O come, O come Emmanuel", and light the Christ candle in the middle of the Advent wreath when we get to the chorus "Rejoice, rejoice Emmanuel". It is also such a beautiful moment to draw us back to the true meaning of Christmas. When the youngest child is finally old enough to manage the lighter, that child is incredibly happy.
Christmas Tortierre Recipe
Ingredients:
4 pounds ground lean meat (we usually use turkey or lamb)
2 large onions diced
1 ½ tsp. both salt and pepper
1 tsp. allspice
2 garlic cloves
2 Tbsp. flour
½ cup water or a bit less, as needed
1 Tbsp Worcestershire sauce

 

1 can beef or turkey gravy
2 pie crusts (we use gluten-free)
Dill pickles – a traditional "must" to accompany
Full-fat Greek yogurt or sour cream, also to accompany
Directions:
Preheat oven to 350. Sauté meat on medium until browned and then skim off excess fat. Next, add garlic and onion and sauté until fragrant (a few minutes). Then add in all the spices and Worcestershire sauce. Next, add in the gravy, flour, water. Adjust/add the liquid as needed to make this moist but not soupy. Stir and let simmer on low for a few more minutes. We like to taste test here and add more spice as needed. Fill the (defrosted) pie crusts and add the top pie crusts. Bake at 350 for 30 minutes or until golden brown. Garnish with a pickle and yogurt, and enjoy!
Savor the Season
Another tradition that has helped our family avoid the post-Christmas let-down is to continue to celebrate Christmas itself for at least another week and maybe even after the New Year fun is over.  Gradually letting go of this wonderful time of the year helps us ease back into "regular time." You can continue to sing your Christmas songs and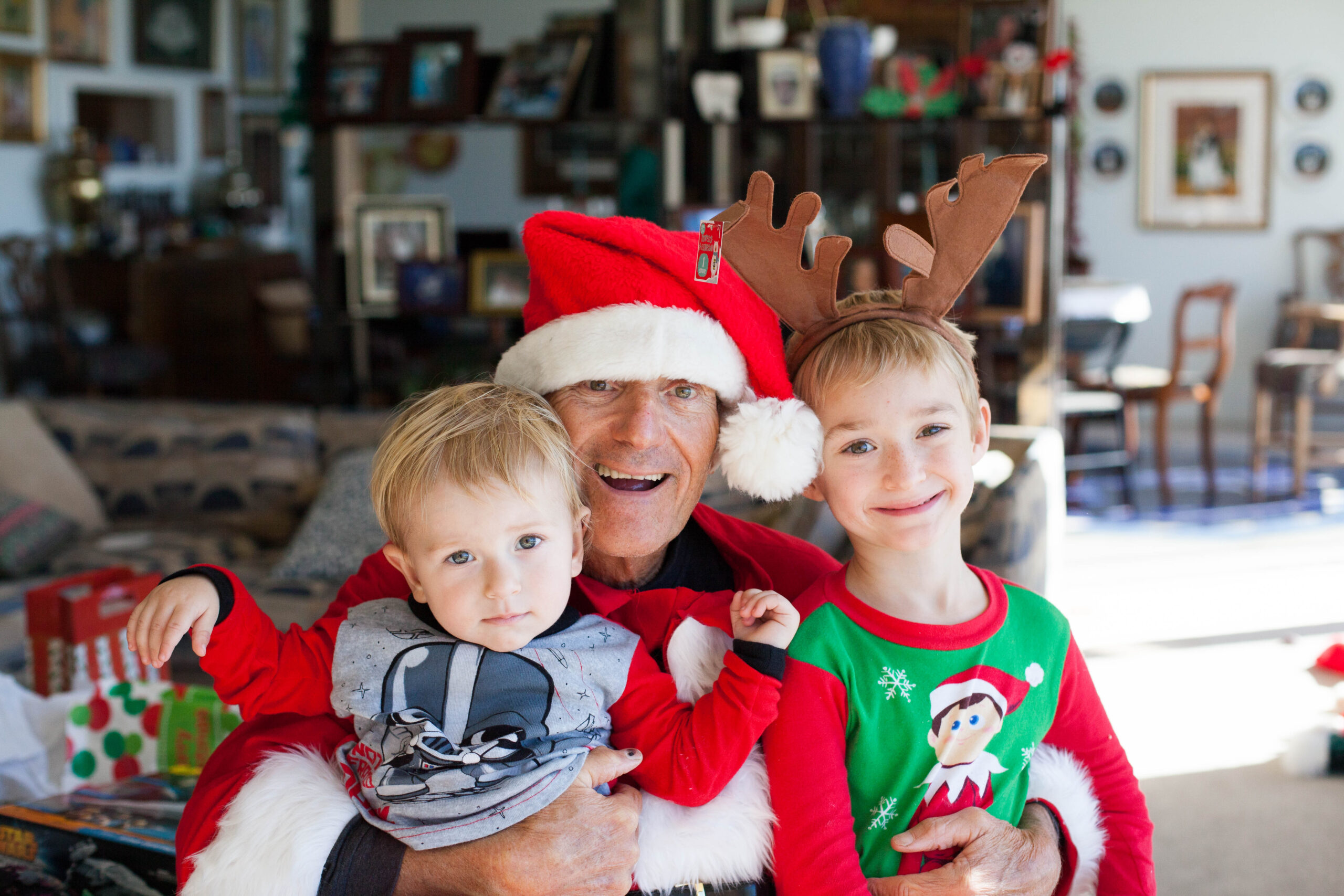 admire those handmade and memorable Christmas gifts!  It is a season to savor, not just one day to get gifts and enjoy all the beauty.  We love keeping our Christmas tree up until the Feast of the Three Kings, January 6. By then, it feels okay to put it all away and still hold onto the warmth that got kindled.
Receiving memorable Christmas gifts is special, but above all else, I wish you beautiful and treasured moments of connection and rejuvenation for you and your families, even if it means you can only connect virtually. If there was ever a year to boil it down to what really matters, 2020 is it!

Martha is the mother of Dr. Bill's eight children, a registered nurse, a former childbirth educator, a La Leche League leader, and a lactation consultant. Martha is the co-author of 25 parenting books and is a popular lecturer and media guest drawing on her 18 years of breastfeeding experience with her eight children (including Stephen with Down Syndrome and Lauren, her adopted daughter). Martha speaks frequently at national parenting conferences and is noted for her advice on how to handle the most common problems facing today's mothers with their changing lifestyles. Martha is able to connect with both full-time, stay-at-home mothers and working mothers because she herself has experienced both styles of parenting. Martha takes great pride in referring to herself as a "professional mother" and one of her favorite quips when someone voices their concern about her having eight children in an already populated world is: "The world needs my children."