Choosing the Best Baby Shoe
"I have an eleven month old son who is healthy and growing in the 90th percentile. He is almost walking and we would like to introduce him to shoes. However, we have no idea how to begin. Could you guide us as to what to look for in infant shoes or what is considered good, supportive, and healthy for growing feet?"
The sole of a baby shoe
As a general guide when choosing the best baby shoe, the earlier the stage of walking, the thinner and more flexible the sole should be. Before buying a baby shoe, bend it in your hand to test its flexibility. Then watch your baby walk. The shoe should bend at the ball of the foot as your baby takes each step. Whether to get rubber soles or leather soles in a baby shoe is a mater of which is most flexible. The rubber soles on some baby shoes are thicker and stiffer than leather soles. Also, rubber soles tend to be more rounded, whereas the flatter leather soles tend to provide more stability. Remember: avoid stiff soles for young feet.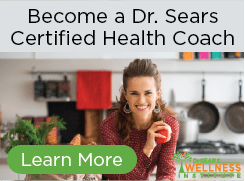 Construction of a baby shoe
Stick with natural materials – leather or canvas – that breathe, letting air get to baby's perspiring feet. Avoid synthetics like vinyl, which don't breathe.
Fit of a baby shoe
This is the most important part of choosing the best baby shoe. A qualified baby shoe fitter will measure both feet while the baby is standing, looking for flexibility at the ball of the foot while the baby walks, while checking for toe room and heel slippage. Don't forget to your let baby take a "test-walk" before purchasing any baby shoe.