Digestive Health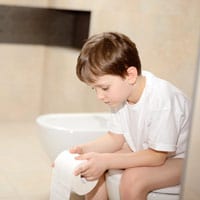 Kids' digestive troubles are a common concern for many parents. While an infant's colorful poo, a toddler's constipation or a school-ager's tummy troubles may take center stage, it's important to note that gut health is a window into overall health.
Your gut is more than where you digest food, it's your body's largest immune system organ.
Care for it, feed it properly, listen to its signals and your gut will work well for you throughout your life.
These resources will help you manage common issues and build a healthy digestive system.
Digestive Health Articles