Facts on Factory Fats
Tastes like fat, looks like fat, but it's not fat! A dieter's dream? Read on. The newest fake fat (e.g., olestra) is so fake that the body rejects it, even though the mouth seems to get the pleasure of fat. This fat substitute is made by joining together molecules of vegetable oil and sugar into a compound with molecules so big that they are not absorbed through the intestines and into the bloodstream. So far, so good; You get the taste of fat without the calories. Sound like a good deal? Wrong! Since this fake fat can't get into the blood, it has to get out of the body somehow, so it makes its greasy way through the intestines, taking along some of the fat-soluble vitamins (vitamins A,D,E, and K) and other nutrients that depend upon fat for absorption, such as carotenoids. Therefore, these nutrients that should have gotten into the body, go out with the waste. So, even though the fat you may not want is not absorbed, some of the nutrients in the foods you do want are not absorbed either. We call these fake fats, factory fats.
What You Need to Know About Factory Fats
"No problem" say the food chemists. "We'll just add more of the nutrients you lose into the food you eat." Beginning in May of 1998, the FDA now requires snack food packagers to put the following warning (in small print on the back of the package, of course). "This product contains olestra. Olestra may cause abdominal cramping or loose stools. Olestra inhibits the absorption of some vitamins and other nutrients. Vitamins A,D, E and K have been added."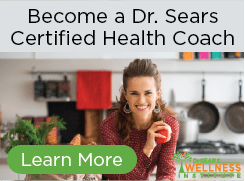 So for a bag of potato chips, the manufacturer of the factory fat, olestra, must also add 3,400 IU of vitamin K, 240 IU of vitamin D, 56 IU of vitamin E, and 160 mcg of vitamin K. (This is beginning to sound like the "enriched" white bread story.) The problem with decreased absorption of carotenoids (plant phytonutrients that fight against cancer, heart disease, and may contribute to better vision) also seems to have been discounted.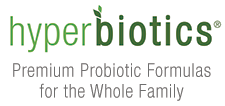 Besides causing bloating, diarrhea, and cramping abdominal pain in some people, these factory fats allow people to simply change brands without changing their eating habits. They believe they can eat more fat without guilt, which further contributes to the development of a "fat tooth"-the need to taste fat in order for the food to be satisfying. Another heavy fact is these synthetic substitutes encourage eaters to overdose on fat-filled foods that have no nutritional value. In a study reported in Pediatrics, the official journal of the American Academy of Pediatrics, children ate more food when olestra was substituted for ordinary dietary fat. The potato chips, as mentioned above, contain half as much fat, so you may feel you have the license to eat twice as many. But our advice is to not be a guinea pig. Wait a while to see the long-term health risks of this new experiment.
More facts about fats you should know