Recommended brands:
Vick's Children's Dayquil Allergy (6 months and up)
With a Fever reducer:
Children's Tylenol Cold Liquid (6 months and up)
Children's Tylenol Cold Chewables (2 years and up)
When to use:
Runny nose, nasal congestion, chest congestion, and fever.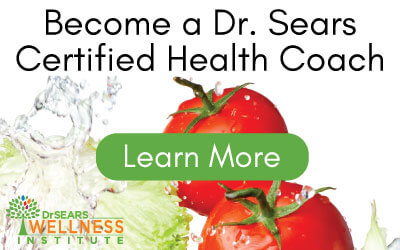 I only use a combination medication like this if my child's symptoms are interfering with sleep, eating or if they are generally miserable with congestion. The antihistamine and decongestant combination will temporarily relieve most symptoms of the common cold. It opens up nasal congestion and dries up nasal secretions. It also helps reduce cough caused by secretions running down the throat. The Acetaminophen in some of these cold medications will help relieve the aches and fever that your child may have. If you are using this combination cold medication but still need to do more for the fever, then a dose of Ibuprofen (Motrin or Advil) would be okay to give.
DR. SEARS HELPFUL TIP FOR TREATING COLDS
When I give my children cold medications, I have found that the nasal passages can become too dry, that's why it is important to use saline nasal spray throughout the day and a humidifier in the bedroom at night.
Safety/Side effects:
The chewable tablets can be a choking hazard for a child under two years of age (use drops or liquid instead). The sedative effects of the antihistamine usually overcome the "revving-up" effects of the decongestant to produce an overall "calming" effect, which will help your child sleep. Occasionally, the antihistamine has the opposite effect, which may lead to some missed sleep but is not dangerous. Uncommon side effects are headache, upset stomach and dizziness. If your child has a history of seizures, high blood pressure, heart disease, thyroid disease or is taking medications for any of these conditions, consult your doctor before taking cold medications. If your child has Croup, do not use these medications because of its drying effect
Vick's Children's Dayquil Allergy Liquid
| | |
| --- | --- |
| Under two years | Not recommended |
| 2-5 years (28-47lbs) | Ask your doctor |
| 6-11 years (48-95lbs) | 3 tsp (15ml) |
| 12 years and up (>95lbs) | 2 Tablespoon (30ml) |
Children's Tylenol Cold Liquid
Doses are every 4-6 hours, max 4 doses/day
| | |
| --- | --- |
| Under two years | Not recommended |
| 2-3 years (24-35lbs) | Ask your doctor |
| 4-5 years (36-47lbs) | Ask your doctor |
| 6-8 years (48-59lbs) | 10ml (2 tsp) every 4-6 hours |
| 9-10 years (60-71lbs) | 12.5ml (2½ tsp) every 4-6 hours |
| 11 years (72-95lbs) | 15ml (3tsp) every 4-6 hours |
| 12 years and up (>95lbs) | 20ml (4 tsp) every 4-6 hours |
Children's Tylenol Cold Chewables
Ingredients: per chewable tablet
Doses are every 4-6 hours, max 4 doses/day
| | |
| --- | --- |
| Under two years | Not recommended (choking hazard) |
| 2-3 years (24-35lbs) | Ask your doctor |
| 4-5 years (36-47lbs) | Ask your doctor |
| 6-8 years (48-59lbs) | 4 tablets every 4-6 hours |
| 9-10 years (60-71lbs) | 5 tablets every 4-6 hours |
| 11 years (72-95lbs) | 6 tablets every 4-6 hours |
| 12 years and up (>95lbs) | Dose as adult |