6 Easy Directions On How to Wear Your Baby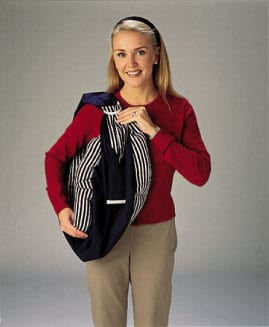 1) Hold the Babysling as shown by the rings with the adjustment strap hanging in front and pillow pad in back. Place arm through Babysling.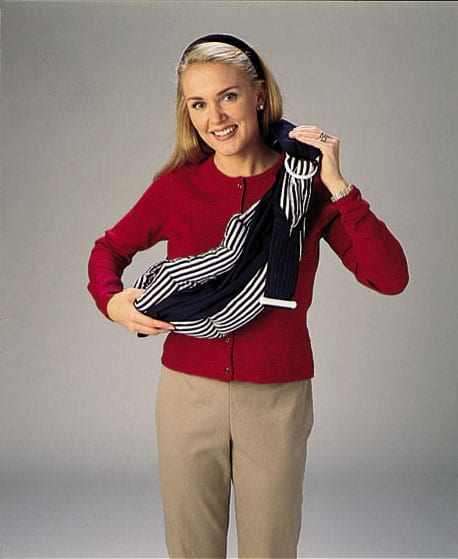 2) Pass the Babysling over your head with the pillow pad resting on your opposite shoulder.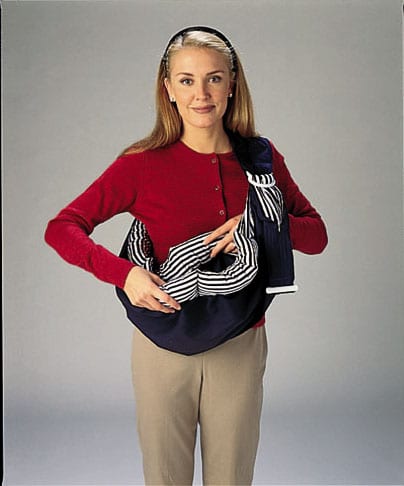 3) Open the sling to create a pouch to slide your baby into. Always make sure there is fabric between you and the baby.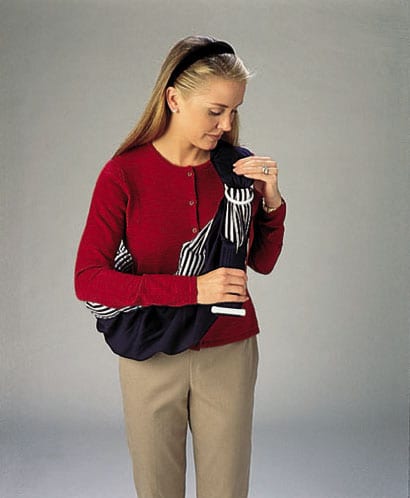 4) Lift baby into sling between the two padded rails. (See various positions.) To adjust: Simply pull tail through rings for a snug fit. Always leave a minimum of 6" of the tail hanging through the rings. The fabric can be cinched up to the beginning of the rail batting. For a custom fit: One side rail can be adjusted tighter than the other by pulling more fabric through the ring buckle.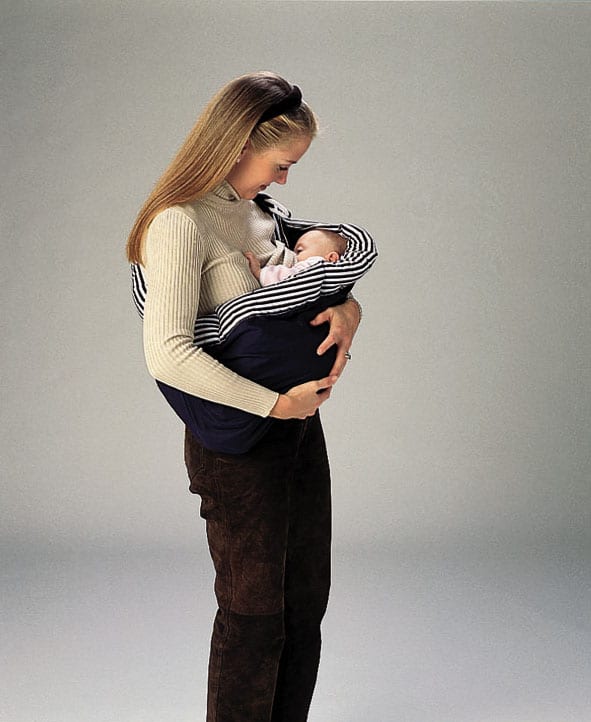 5) To Breastfeed: The cradle hold is the best breastfeeding position for a baby with your free arm to keep baby close to the breast. For privacy pull the sling fabric up over baby.
6) To Remove: At any age a baby can fall asleep in the Babysling. You can continue to wear baby during nap or you can lay baby down. After slipping yourself out of the Babysling you can leave baby nestled with the sling as a cover.
See here for more information about slings and babywearing.