How To Move Baby from Bed to Crib
I let my 18-month-old fall asleep with me on my bed and then transfer him into his crib. Is this setting up a bad habit?
No, it's setting up to be a good habit. Remember that the goal of nighttime parenting is to create a healthy sleep attitude so your baby learns that sleep is a pleasant state to enter and a fearless state to remain in.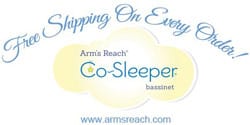 Bed to crib is a part of nighttime parenting
Falling asleep snuggled up next to Mommy or Daddy is a wonderful way to transition from a busy day to a restful night. You may worry, or may have heard, that if you let your baby fall asleep in your bed he will never learn to sleep on his own. This concern is based upon the theory of sleep associations, which means that the way a baby goes to sleep is the same way a baby goes back to sleep. So, if baby goes to sleep in your arms, yet wakes up alone in his crib, he may not be able to resettle himself without your assistance. While there is some merit in this sleep association theory, think of it this way: Nighttime parenting is a long-term investment. You are creating memories. Your baby is learning to associate parents with comfort rather than being forced before his time to soothe himself off to sleep, even with a variety of person-less props. As long as your baby sleeps well in his crib, then continue your present arrangement. In this way, you and your baby enjoy the closeness of cuddling off to sleep together, yet baby gets used to his own sleeping space in his crib. As an older toddler, he will eventually learn to go to sleep on his own in his crib or toddler bed. Yet, realistically, most toddlers enjoy the nighttime ritual of rocking, being read a story, and being parented off to sleep rather than just put to sleep.
If your baby could vote, he would naturally choose to fall asleep in your arms or at your breasts rather than behind bars alone in a crib. The attachment-parenting way of going to sleep is especially valuable for busy babies who have difficulty winding down at night and letting sleep overtake them.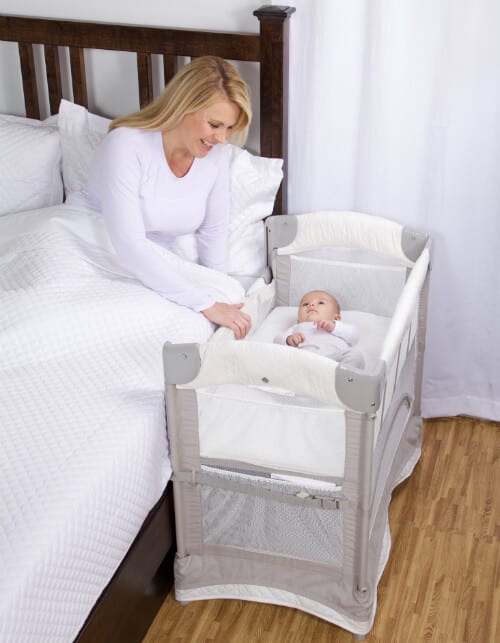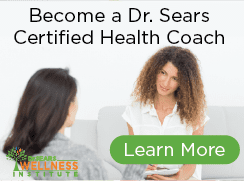 You may also wish to try an Arm's Reach Co-Sleeper.  Dr. Bill Sears helped develop this crib-like bed that fits safe and snug adjacent to the parent's bed. The Co-Sleeper arrangement gives parents and baby their own separate sleeping spaces, yet keeps baby within arm's reach for easy nighttime care. To learn more about how the Arm's Reach Co-Sleeper Bassinet can help you adjust with moving baby to crib, visit www.armsreach.com.