Bedwetting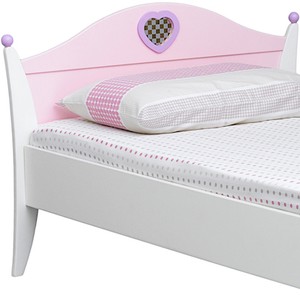 Nocturnal enuresis, the medical term for bedwetting, refers to involuntary urination at night. Not to be conflated with diurnal enuresis, the involuntary urination that happens during the day while the child is awake. Bedwetting is common, with more than five million American children wetting the bed every night. Parents of bedwetters can find themselves challenged and frustrated, and children are often left embarrassed. But, with new approaches and resources available, parents and children no longer have to endure years of nightly accidents.
Bedwetting causes
When a child wets the bed, it is not because that child is stubborn or lazy. The vast majority of children experience bedwetting because they sleep too deeply to respond to bladder signals and the majority of those affected will eventually outgrow it without intervention.
The genetics of bedwetting
Bedwetting is usually hereditary. If the parents were bedwetters as children, then their child has a higher probability of being a bedwetter. For more data on the genetics of bedwetting, we encourage parents to explore Bedwetting Facts Parents Should Know.
Medical causes of bedwetting 
Despite common myths and misinformation, bedwetting does not indicate the presence of an emotional or psychological problem, nor does it reflect the health of the family. Rather, "sleep wetting" is a developmental problem of the child sleeping too deeply to be aware of their bladder's signals. The exception is a small population that experiences enuresis due to an underlying medical condition, which can include:
Food sensitivities

Constipation

Stress

Airway obstruction

Attention Deficit Disorder (ADD)
Continue reading here for a detailed list of symptoms that signal a child's bedwetting may be due to a hidden medical condition.
Treatment for bedwetting 
85% of children outgrow enuresis without intervention or treatment. For those seeking more immediate relief, practical treatment options are available, ranging from at-home bladder training techniques to bladder conditioning devices. For a more detailed overview of treatment options, explore 8 Steps to Stop Bedwetting.
Bedwetting Articles