Sleep Safety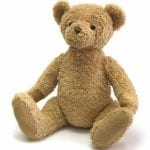 It is important to ensure that your little one has the safest sleeping environment possible. Keeping the crib as bare as possible is the best way to eliminate potential dangers. Having a safe sleeping environment can also reduce the possibility of suffocation and even SIDS.
What is co-sleeping?
Co-sleeping is baby either sleeping alongside the parents in bed or utilizing a bedside bassinet.
Should I share a bed with my infant?
The popular media has frequently covered the topic of co-sleeping, misinforming parents that sleeping with a baby in an adult bed is unsafe and can result in accidental smothering of an infant. However, this conclusion is not backed by Medical Science. There are differing opinions on how safe co-sleeping is.
Are there benefits to co-sleeping?
Yes. In fact, there are many proven benefits of co-sleeping. Research shows that co-sleeping is actually safer than sleeping alone, in addition to fostering more peaceful sleep, a stable physiology, decreased risk of SIDS, and long-term emotional health. See Co-Sleeping: Yes, No, Sometimes? for additional data on co-sleeping.
Tips for co-sleeping safely with your infant
No matter what educated decision you make for your family's sleeping arrangements, be sure you provide a safe sleeping environment for baby. If, after extensive research, you make the choice to co-sleep with your baby, and this arrangement is working for your family, you should take certain precautions for co-sleeping safely.
Always put babies to sleep on their backs, not their tummies.

Do not sleep with your baby if you are under the influence of any substance.

Do not

sleep with baby on any soft surface (e.g. bean bags, water beds, couches).

Avoid side rails, headboards, and footboards that have slats. These could entrap baby's head.

Avoid crevices between the mattress and the wall, or the mattress and side rail.

Avoid putting your bed near curtains or blinds that have dangling strings. This is a strangling hazard to baby.

Only one baby in bed at a time.
This list of precautions is not exhaustive. Read Co-sleeping Safely and More Sleep-safe Precautions to learn more about co-sleeping safely.
Where is the safest place for my baby to sleep?
This is a commonly asked question due to the misinformation surrounding co-sleeping.
Having studied various sleeping arrangements for over 30 years, it is our professional opinion that the safest sleeping arrangement is putting baby to sleep in an Arm's Reach® Co-Sleeper® Bedside Bassinet. See The Safest Place for Babies to Sleep for additional information on providing a safe sleeping environment for both mother and baby.
Sleep Safety Articles