The only three diseases for which we still see outbreaks are measles, mumps, and whooping cough.
MEASLES OUTBREAKS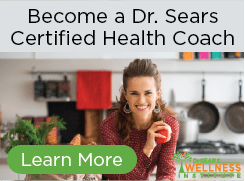 Over the past decade or two measles had been virtually eradicated from our country, with only about 100 cases occurring each year in small, sporadic outbreaks. Even the infamous Disneyland outbreak didn't result in many more cases than expected that year (2015). The only unusually high number of measles cases in recent decades was in 2014 when the U.S. had over 600 cases. Most of these occurred in one Amish community in Ohio – for the rest of the country, measles was at its usual low. So, in reality, we are not seeing more measles now than we have for the past 25 years. There was, however, one tragic childhood fatality in 2002 during one of these small outbreaks.
Most outbreaks start with a child or adult who catches the disease in Asia or Europe on vacation and passes it along to others once they return here. Then a few of their contacts here come down with the illness before it is identified. These secondary cases are often children who have not been vaccinated or adults who were vaccinated but have lost their immunity. Once the first case is identified, the public health department steps in and isolates all cases and exposed children and adults so it doesn't spread anymore. This system is very effective and is one reason why these measles outbreaks remain small.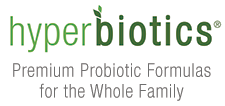 Should you panic the next time you hear about measles? No. But there are some things you should know:
Children who are vaccinated (and their parents) shouldn't worry, as the MMR vaccine typically works very well.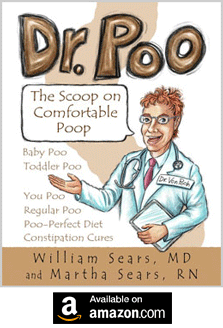 But if your child is not vaccinated, you have four choices:
Continue your life as usual and if your child catches it, have comfort in the fact that virtually all cases of measles pass without any complications. Understand that the fatality risk of measles is about 1 in 10,000 cases.
Keep your unvaccinated child out of school and at home until the outbreak runs its course.
Get your child vaccinated with the MMR vaccine.
If you have a young baby who is exposed to a known case of measles and is unvaccinated, the public health department may offer your baby an immunoglobulin injection (antibodies to fight the virus if it is already inside your child). Realize that this is a blood product that is filtered out of donated blood units. It IS purified and tested for infectious diseases, and is probably safe.
MUMPS
Mumps has been pretty much eliminated from our childhood population, but since the vaccine wears off we continue to see outbreaks among older teens and young adults. In the U.S., between 3000 and 5000 such cases occur every year, and almost every case is in a person who was previously vaccinated. Fortunately mumps is a mostly harmless disease. The chance of a complication, like sterility in males, is extremely low.
The CDC just made a brand new recommendation (in 2017) to allow people who have already had the recommended 2 doses of MMR vaccine (measles, mumps, and rubella) as children to go ahead and get a 3rd dose if they live on a college campus where an outbreak is occuring or are otherwise at risk of exposure in an outbreak. There used to be a separate mumps vaccine, which would be useful in such cases, but the sole manufacturer halted production about 10 years ago. So the only option is the full MMR.
I don't typically recommend this 3rd MMR dose, however, because a 3rd dose has little to no safety research. Plus, the safety research we do have on MMR vaccine given to teenage and adult women shows a concerning risk of Rheumatoid Arthritis and other autoimmune reactions. For women, a 3rd dose of MMR may actually be riskier than going through mumps disease. This risk isn't as high for males, but even males should carefully consider the pros and cons of getting this third – and largely untested – dose of one of the most controversial vaccines we have.
WHOOPING COUGH (PERTUSSIS)
We will likely always have whooping cough outbreaks because this is one of several vaccines that doesn't prevent the spread of the disease. That's right. The vaccine helps each vaccinated individual feel less sick when they do catch the germ, but it doesn't stop people from catching the germ, developing cold symptoms, and passing the infection along to others. The vast majority of kids who catch whooping cough are fully vaccinated. There isn't much to discuss here regarding these outbreaks, as they are ever-present in our country (as opposed to the uncommon measles and mumps outbreaks).