Whose idea was it to begin vaccinating ALL NEWBORNS for a sexually transmitted disease? I had an interesting discussion with a doctor who used to work for the public health department. She told me that when her whole staff heard about this decision during the 1990s, they were dumbfounded. They saw no sense in it at all. But, they had no choice. The "powers that be" had made the decision, and they had to follow orders.
But given the fact that this disease is virtually unheard of during infancy or childhood (unless an infected mother passes it along to her newborn baby during the birth process, a situation that is preventable with proper screening and treatment), and also given the fact that the vaccine can cause fever, lethargy, poor feeding, and irritability in infants (according to the vaccine's product insert), making them appear to have caught a severe bacterial infection that requires IV antibiotics and invasive testing (when all it really is is a vaccine reaction), again I must ask, WHY?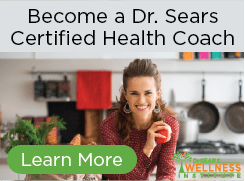 I cannot tell you why. But I can tell you that by delaying this vaccine until your child is a few years old, you avoid risking a severe reaction in your newborn that will put him in the hospital.