CNN.com & Dr. Bob: Should I Vaccinate?
CNN correspondent Elizabeth Cohen explores how parents attempt to answer this question, and how various doctors across the nation are responding to parents' concerns, in her weekly column on www.CNN.com
I believe vaccines are very important and have played a tremendous role in limiting many serious diseases in our country, as do all of the doctors interviewed by Elizabeth for her column. However, more and more parents are concerned and want to take an approach that varies from the regular CDC schedule. I believe that if more and more doctors offer parents such options, we will have better vaccination rates than we are seeing now.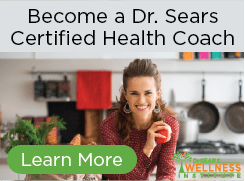 Here are just a few of the options that Elizabeth presented in her column:
Don't give the Hepatitis B vaccine to newborns in the hospital. Because this shot can cause fever, lethargy, and poor feeding (problems you don't want to see in a newborn), it's better to delay this shot for the first two months of life, especially since the disease doesn't even occur in newborns (it's a sexually-transmitted disease).
Checking "titers" (blood immunity levels) for live-virus vaccines, like MMR and Chickenpox, before doing boosters. Some kids don't need some of the booster shots at age 5 years because their original infant dose may still be working just fine. While this is a costly and time-consuming approach, some parents prefer it instead of automatically getting the MMR and Cpox boosters. Titers are not as reliable or useful for most other vaccines.
Getting fewer shots at each infant checkup and spreading the shots out over more time. While it is not yet known if this approach is safer than the full CDC schedule, it is a precaution some parents prefer.
Limiting large combination shots. Some parents prefer to split some of the combo shots into separate components to decrease the chance of a reaction. While we don't know if this precaution even helps, it is an option that some doctors like to provide for concerned parents.
The bottom line is that more and more parents want options. If we don't provide them with options they are comfortable with, more parents will opt out of vaccines altogether. Although most diseases would not increase if more families opted out of vaccines (because most vaccines don't actually prevent disease spread; they only limit the severity of symptoms when a vaccinated person does get infected), some diseases could increase, and we could see more and more disease fatalities and complications.