NOTE: THIS ARTICLE IS OUT-OF-DATE AND IS RETAINED FOR ARCHIVE PURPOSES ONLY
Thursday, September 10, 2009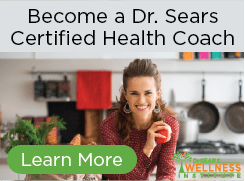 With the threat of H1N1 flu, the government is recommending everyone begin their regular flu shots earlier this year, as in right now. The available brands are virtually identical to what they were last year (and the year before) as far as manufacturing and ingredients go (including mercury). Full details on how each flu vaccine is made, what the ingredients are, and the possible side effects are available in The Vaccine Book, although published in 2007, the flu vaccine info my book has changed very little.
The most important thing for infants, children, and pregnant women is to MAKE SURE YOU ARE GETTING A MERCURY-FREE FLU VACCINE. Here is a list of this year's available flu vaccines with updated info on mercury content: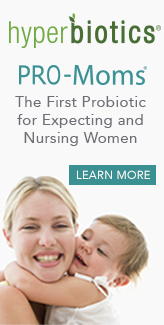 FLUZONE shot
This is the only brand approved for all age ranges, from young infants to adults. It comes in four different formulations:
Pre-filled syringe for infants 6 through 35 months (contains ½ dose) – NO mercury.
Pre-filled syringe for children 3 years and older and adults – NO mercury.
Single-dose vial for children 3 years and older and adults – NO mercury.
Multi-dose vial for infants 6 months and older, children and adults – contains the full dose of mercury (25 mcg of thimerosal). Infants 6 thru 35 months would get a ½ dose of this form, all others would get a full dose.
FLUZONE is the only brand of flu shot approved for young infants and toddlers. BEWARE – the multi-dose vial has the full dose of mercury. You have to make sure you are getting a single-dose pre-filled syringe or vial, NOT the multi-dose vial to avoid mercury.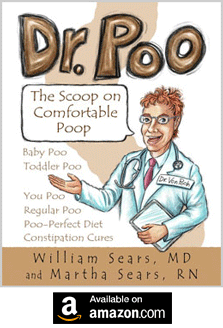 FLUMIST nasal spray
An alternative to the flu SHOT for young children is the FLUMIST nasal spray. There is no mercury in this formulation. It is approved for children 2 years and older and adults through age 49.
FLUVIRIN shot
This shot is approved for children 4 years and older and adults. It comes in two formulations:
Pre-filled syringe – has a trace of mercury (see below)
Multi-dose vial – has the full dose of mercury
FLUARIX shot
This is only for adults 18 years and older. It only comes as a pre-filled syringe with NO mercury (this is new this year: in past years, there was a trace of mercury).
FLULAVAL shot
This is only for adults 18 years and older. It only comes as a multi-dose vial with the full dose of mercury.
AFLURIA shot
This is only for adults 18 years and older. It has two formulations:
Pre-filled syringe with no mercury
Multi-dose vial with the full dose of mercury
WHAT ABOUT THE H1N1 VACCINE THAT'S COMING OUT IN OCTOBER?Click here to view my previous blog on this. I will be writing an updated H1N1 vaccine blog when the safety research is finished and I see what the vaccine ingredients are.
TIMING THE FLU VACCINE WITH OTHER VACCINES
Because the flu vaccine is so reactive (likely to cause fever and flu-like side effects), I prefer to avoid giving it with other reactive shots (like MMR, Hep B, Chickenpox, or the H1N1 vaccine). I recommend at least one month between the flu shot and any of these. I would place the priority on the flu shot over the MMR, Hep B or Chickenpox; delay any of those until it's been at least a month after the flu shot. I do think it's ok to get the flu shot with any other vaccine on the same day. The teenage vaccines (Tdap, Meningococcal, and HPV) are also fairly reactive, so it would be better to get any flu shots at least one month apart from any of those as well.
As for the H1N1 vaccine, I won't be recommending that anyone get it at the same time as the regular flu vaccine. So, if you anticipate that you or your child will likely be getting an H1N1 vaccine in October or November, I would get the flu vaccine now (if you are going to get it). Another option, wait until November or December, 1 month after you've gotten the H1N1. The flu is unlikely to hit until that time anyway.
Keep in mind that infants and children 8 years or younger need 2 doses of the flu shot the first year they ever get it. So, if this is your child's first year of flu shots, you need to plan ahead and not get any other reactive shots during those two months.
NASAL SPRAY VERSUS THE SHOT?
The nasal spray is a great alternative for anyone who wanted the shot, but can't find a mercury-free version. It seems that the nasal spray works a little better in adults, but causes flu-like side effects more often. It also shouldn't be used in anyone with asthma or a history of wheezing. The shot seems to not quite work as well, but may cause fewer side effects. I have a slight preference for the nasal spray, because it's a more natural form of vaccination (it is given nasally, which is how the flu is naturally contracted). However (update 2017), it has recently been found to not work as well as the shot in infants and young children.
WHAT IS THE DIFFERENCE BETWEEN TRACE AND FULL-DOSE MERCURY?
In trace mercury vaccines, mercury is added to the manufacturing process as a preservative, but is then filtered out at the end before being put into single-dose syringes or vials. A full preservative isn't needed because this vial or syringe is only opened and used once, then discarded. The amount of mercury in vaccines that are labeled "trace" is less than 1 microgram. I believe that this amount is completely harmless (as opposed to the full dose).
In full-dose mercury vaccines, the mercury is not filtered out. The preservative is needed for these large 10-dose vials because many doses are drawn out, and the solution needs to stay sterile during that process. The amount of thimerosal in these large vials is 25 micrograms per dose (any infants through age 3 getting a Fluzone shot from the multi-dose vial with mercury would only be getting a half dose, so each shot would be 12.5 micrograms).
WHY NOT JUST MAKE ALL FLU SHOTS WITHOUT MERCURY?
The challenge is space and money. The five different companies that make the flu shot have to scramble every year to make enough. It costs more money and takes up more manufacturing time and space to put single doses of the flu shot into syringes or single-dose vials, compared to putting 10 doses into larger vials. In order to accommodate the demand, manufacturers have to make most of their product "in bulk". In the future I hope that more companies will change to mercury-free formulations, or the almost-as-good trace mercury formulations.
INFANTS AND PREGNANT WOMEN – JUST SAY NO TO MERCURY
The debate over whether or not mercury in the flu shot is enough to cause harm continues to rage on, with no clear resolution yet. I believe it is prudent in the mean time to avoid giving any full-dose mercury shots to children under 3 and to pregnant women. What should you do if all you can find is a full-dose version? Just say no, and tell your doctor why. Maybe if enough patients do this, doctors will order and demand more of the mercury-free version for next year. For kids 2 years and older, get the nasal spray instead (this can't be given to pregnant women).
NEW FLU SHOT RECOMMENDATIONS FOR THIS YEAR?
The ACIP, AAP and CDC have decided that it would be beneficial for all children to get a flu shot every year until age 18. Previously the recommendation was for all children until age 5. They don't know whether or not to push the new policy for THIS year, or wait until next year, because they don't know if there will be enough flu vaccine to go around to immunize every child and teenager. They don't want to make a new policy unless they have enough vaccine to cover it. But whether it goes into effect this year or next, it is now believed by medical experts that it's best to get a flu vaccine for all children and teens every year.