Last night's show was a great mix of pro-vaccine doctors, doctors who have some concerns about vaccines, and parents who are demanding a different vaccine schedule. While everyone on both sides had good things to say, as expected there really was no conclusion reached and most parents are still probably just as confused as ever.
I've looked at all the research, and I'm still confused as well. There is no clear answer on whether or not vaccines contribute to autism. But there is one thing that is very clear – more research needs to be done. Well, make that two things – more and more parents are going to decline vaccines unless they are offered an alternative vaccine schedule.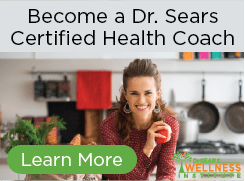 So, while the scientists, doctors, government officials, and parents battle it out over the next couple of decades, here's what YOU, the concerned and confused parent with a little baby waiting for vaccines, can do NOW. Educate yourself about all the pros and cons of vaccines, understand the risk of diseases versus the rare risk of a vaccine side effect, look at all the research that does exist so far, and when you do decide you are comfortable beginning shots, work with your doctor to begin the ones you feel are most important, at a pace you are comfortable with. If your doctor won't help you decide, find a Vaccine-Friendly Doctor on this nationwide list.
I do believe change is in the wind, but it may be a very gentle breeze that takes many years to fill the sails (nice metaphor, huh? Or is that a simile? Never could get that straight. Maybe it's an analogy).