The American Academy of Pediatric announced a new policy for the flu vaccine. They will now recommend a flu shot for every child age 6 months through 18 years of age at the start of flu season each year. For the past few years the flu vaccine had only been recommended for all kids 6 months to 5 years. Prior to that, the flu vaccine was only used for select children with certain chronic medical conditions that would make the flu more dangerous to them.
The new policy is hoped to go into effect for this coming flu season (2008/2009), but officials aren't sure if supplies of the flu vaccine will be adequate. It will definitely be in effect for the 2009/2010 flu season. Parents who have been giving their young children a flu shot every year will probably just continue this practice throughout childhood without putting much thought into it. However, parents with older children who aren't used to this routine will now be faced with deciding whether or not to get the shot each year.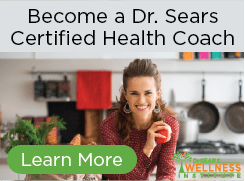 The flu shot has always been controversial because the disease has a very low fatality or complication rate for healthy children and young adults and the shot has a high rate of flu-like side effects. People wonder if they even need it. Each year there are about 100 fatalities in infants, children, and teens combined, and a few thousand fatalities in the elderly. So getting the flu shot certainly can help minimize these tragic deaths. The problem is, the flu shot doesn't always work; in some years, the flu shot's effectiveness has been only 10 to 20%. Each year officials have to predict which strains to put into the vaccine for the next year. If they guess wrong and different flu strains circulate (as in 2007/2008), the flu shot doesn't help much.
There's really no right or wrong answer, in my opinion. You either get the shot or you don't. The most critical part of this decision is to make sure you are getting a mercury-free version. Click here to read how to tell.