Over the past year and a half there has been a shortage of HIB vaccine. Normally given at 2, 4, 6, and 15 months of age to prevent HIB meningitis, there had been a temporary halt on giving that last dose in order to allow all babies to get at least the first three doses. In June of this year the CDC announced the shortage was over and reinstated that 4th dose again. In order to help ease the supply burden, the FDA has granted GlaxoSmithKline an accelerated approval of their Hiberix brand of HIB vaccine (see FDA announcement regarding their accelerated approval guidelines and other details here). This vaccine has been used in other countries since 1996. This new vaccine is NOT yet approved for the entire vaccine series; it only has approval to be given as a booster from 15 months through 4 years of age (prior to the fifth birthday). It is only approved to be used after an infant has received the first three doses of ActHIB or Pentacel brands of HIB, or the first two doses of PedVaxHIB or Combivax brands of HIB vaccine. In The Vaccine Book I provide details on how all other HIB vaccines are made and what the ingredients are. Here are the details on this new vaccine:
How it is made and what the ingredients are:
The HIB germs are grown in what they term a "synthetic medium," then the germs are taken out and broken up. Some sugars from the outer covering of the germ are filtered out, and the rest of the germ is discarded. Tetanus germs are grown in a separate "semi-synthetic medium." The toxin produced by the tetanus germs is filtered out and inactivated by adding formaldehyde. This toxin is then combined with the HIB sugars, most of the formaldehyde is filtered out, some lactose sugar is added, and the final product is mixed with saline. The ingredients in the final product are the HIB sugars, the tetanus toxin (this is used to help the vaccine work better by stimulating the immune response), lactose sugars, saline (salt water), and less that 0.5 micrograms of formaldehyde. There is NO mercury and NO aluminum. This product seems to be made in a very similar manner as the ActHIB brand in The Vaccine Book.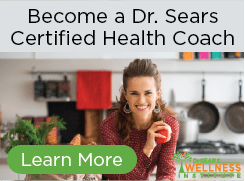 I don't know the details about the "media" in which the germs are grown. I may be able to track this down in the future. So I don't know exactly what types of minute ingredients may transfer from those media into the vaccine solution.
Side effects:
Side effects were mainly studied when this vaccine was given at the same time as Pediarix (a combo of DTaP, IPV, and Hep B), and the standard reactions (fever, fussiness, redness) were about the same as with Pediarix, occurring in about 25% of children. There is no research listed in the Hiberix or the Pediarix Product Inserts that discusses the rate of these reactions in babies getting Pediarix alone versus those who get Pediarix at the same time as Hiberix. So, I can't give any clear indication on whether or not this vaccine is MORE reactive that other vaccines in general, but there is no indication that it IS more reactive. A major drawback of the research discussed in the Product Insert is that they only studied this vaccine in 1000 infants. This is probably the smallest study I have ever seen in the past 15 years. Post-marketing reported reactions (since the vaccine has been in use in other countries since 1996) has revealed reactions that are similar to other very rare but serious vaccine reactions. Nothing has shown up with any more frequency than other vaccines.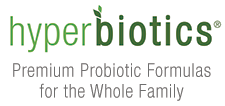 My recommendations:
I am always leery of any new vaccine. As my office has been able to maintain a good supply of ActHIB, I won't be using this new vaccine (unless I run into supply problems). I worry that this was only tested on a very small group of children so far. As part of the accelerated approval process, the FDA is requiring GlaxoSmithKline to perform ongoing safety and efficacy testing in the U.S. in order to meet the regular testing guidelines. Once I've review that information (6 to 12 months from now? I don't know how long that will take), I'll be able to offer a more research-guided recommendation.
But because of Hiberix's similarity to ActHIB brand, both in its ingredients and how it is manufactured, overall I don't see any problem with using this vaccine when the alternative is to go without it. If this is the only option your doctor has for you, I recommend you follow your doctor's advice on this. This vaccine can be given along with any other vaccines at any time within my alternative vaccine schedule, as long as it meets the age guidelines above.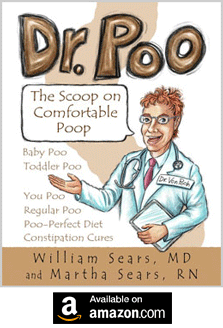 UPDATE: This vaccine is now approved for use in all four doses.