A new study to be published in the Journal of Allergy and Clinical Immunology by the University of Manitoba (Canada) looked at 14,000 infants given the DTP vaccine in 1995. The study found that of all the infants who started the vaccine series at the recommended age of 2 months, 14% of them later went on to develop childhood asthma. Babies who delayed the vaccine until age 4 months or older only had a 6% asthma rate. The DTP shot was given in the U.S. and Canada at 2, 4, and 6 months of age, with a booster at 18 months and 5 years, to protect against Diphtheria, Tetanus, and Pertussis (Whooping cough).
This is a very interesting study, but I would like to make several comments: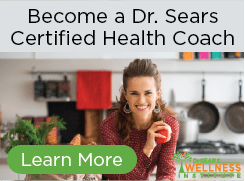 This MAY show that the early introduction of a vaccine can trigger a hyperactive immune response that later increases the risk of asthma. BUT everyone should realize that this study was done with an OLD VACCINE that was taken off the U.S. market in the late 90s. We no longer use this vaccine. So the question is, does this finding ONLY apply to that ONE vaccine, and is now irrelevant, or do we apply it to all vaccines? So far, this only shows a possible connection with the old DTP vaccine.
IF people delay all vaccines until 4 months based on this study, they leave their babies open to infection with Pertussis, Meningitis, and Rotavirus, all of which cause infant fatalities each year.
I'm not saying people can't or shouldn't make that choice to delay shots. Vaccine reactions DO happen, and everyone is looking for a way to decrease the risk of a reaction. I just like to point out there is disease risk as well.
Now, IF a baby has severe colic (linked to food sensitivities and an irritated nervous system) or develops early eczema (allergic rash) or allergic wheezing in the first 2 months of life, a parent could conceivably decide to delay shots so as not to exacerbate their baby's allergic condition. This would be a question of risk versus benefit of the vaccine.
Overall this study raises an interesting question, but doesn't really help parents decide what to do with vaccines NOW since it applies to an old vaccine that is no longer used. What would be nice is if someone did this type of research on the entire vaccine series – Does delaying ALL vaccines until 4 months or later reduce the risk of asthma and other allergies? Now THAT would be an interesting study. The only problem is that we would be risking disease exposure in the delay-vaccine group. Any volunteers?