The HPV was licensed in 2006, and since that time over 16 million doses have been distributed across the United States (although, it isn't known how many of these have yet been administered to patients). There have been about 10,000 reports of adverse reactions to the vaccine. 6% of these reports (or 600) were considered serious, either causing an ER visit, a hospitalization, a fatality, or permanent disability. If all 16 million doses were given, that would mean about 1 in every 26,000 patients would have a severe reaction. If 12 million doses, about 1 in every 20,000.
What about the reported fatal reactions? So far there have been about 20 reported fatalities. This obviously has parents very concerned. But the question is, are these fatalities caused by the vaccine? I was able to review the VAERS reports on 17 of these cases. Here is what I found: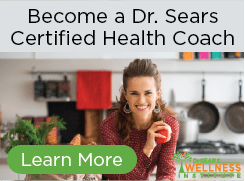 17 year old girl – sudden death due a suspected heart arrhythmia 2 days after the shot.
12 year old girl – a history of seizure disorder and prolonged QT syndrome (a type of heart arrhythmia), on seizure meds. After 2nd dose of the vaccine began having seizures again (hadn't had any seizures for a couple years). She died 56 days after 2nd dose of the vaccine from a heart arrhythmia and complications of a seizure.
17 year old girl with a previously diagnosed seizure disorder died 15 days after the vaccine was given. No other details were provided.
15 year old obese girl – 2 days after the vaccine was found to have an enlarged heart and heart failure and died.
21 year old girl – 17 days after 2nd dose of the vaccine was found dead in dorm room. She died of unknown causes. There was a trace of alcohol in her bloodstream.
14 year old girl – developed a new seizure disorder after 2nd dose of the vaccine. Then, 2 weeks after the 3rd dose she was rushed to ER for unknown reasons. She died in the ambulance.
21 year old – developed viral myocarditis (a heart infection) after the 3rd dose of the vaccine and died. Details as to how many days after the vaccine weren't provided.
12 year old – 6 days after a dose of the vaccine died suddenly of myocarditis.
19 year old – Sudden death from a pulmonary embolism 14 days after first dose of the vaccine.
15 year old – Died of staphylococcus (a bacteria) bloodstream infection and the flu 2 months after the vaccine (not clear how many doses she received).
11 year old – 3 days after the 1st dose of the vaccine had a severe allergic reaction (anaphylaxis), cardiac arrest and died.
22 year old – 2 days after the vaccine suddenly died. No other data were given on this case.
17 year old with diabetes – 50 days after 2nd dose of the vaccine, died of complications of diabetes (life-threateningly high sugar and acid levels in the bloodstream).
18 year old – 5 months after getting the meningococcal vaccine and HPV vaccine, died of meningitis.
12 year old – 21 days after getting the vaccine, died in her sleep. No other details provided.
26 year old – between 1 and 21 days after the first dose of the vaccine, developed blood clots in her legs, which traveled to her heart and lungs. She was found dead in her car.
20 year old – 4 days after first dose, suddenly died. Autopsy was normal. No drugs were found in her system. Cause of death, unknown.
I couldn't find info on 3 of the deaths.
I count about 4 cases in which the death was sudden due to heart problems – arrhythmia, heart inflammation, heart failure, and severe allergic reaction and cardiac arrest. I count one case that was sudden and unexplained with a normal autopsy. There was one case in which a seizure problem may have been caused by the vaccine, then on the third dose a fatal seizure or heart complication was triggered. These six deaths were sudden, without any warning, in seemingly healthy young women, and could have conceivably been triggered by a cardiac or neurologic reaction to the vaccine.
The remaining deaths are less likely to be related to the vaccine. There were two cases with prior seizure problems who suddenly died, seemingly from complications of their seizures. There were two cases of sudden death, but no details are given to know if their deaths were mysterious (and maybe from the vaccine) or some natural explanation. Two developed blood clots that traveled to their heart and lungs, causing sudden death. A few died a long time after the vaccine, so it would be unlikely to be related. These deaths seem to be more related to a pre-existing medical condition or a known sudden condition that is known to happen (like blood clots).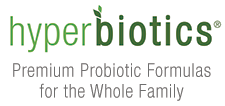 Overall, it does seem like a few of these very tragic deaths could be caused by the vaccine, but certainly not all of them. If you consider that perhaps six of these deaths were due to the vaccine, out of approximately 12 million doses given, that would put the risk at about 1 in every 2 million doses.
Now what about other severe reactions that did NOT result in death, but were nevertheless very serious? I searched VAERS for all reactions that resulted in a hospitalization and were considered life-threatening. I came up with 59 results. Many of them seemed to occur too far away from the shot to have been related, or occurred in women with pre-existing medical problems that were probably responsible for their hospitalization, or were hospitalized for reasons probably unrelated to a vaccine reaction. However, some reactions occurred close to the vaccine and may have been related. 25 reactions occurred within 2 weeks of the vaccine in a perfectly healthy person who had no underlying reasons for suddenly becoming seriously ill. Such reactions included severe neurologic problems (nerve and muscle weakness, partial paralysis, and various nerve dysfunctions), severe bleeding disorders (sudden anemia or bleeding problems), blood clotting problems, sudden onset of diabetes within a few days after the shot, and a few serious allergic reactions.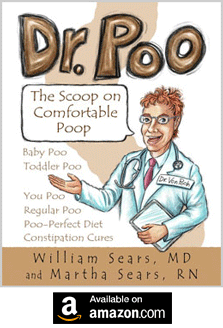 WHAT SHOULD PARENTS DO WITH THIS INFORMATION?
Such reports of deaths and severe reactions would naturally scare any parent, and these events are very tragic for the families involved. But overall, the risk of a fatal reaction is very, very small. The risk of a severe reaction (not fatal) is also fairly small, but may give parents pause. I think that if a teen is going to be sexually active, the risk of HPV disease is very real, and getting the vaccine is worth the small risk. Any teens who are committed to abstinence may not need to take the small risk of the shot. Any teen who has a seizure disorder (or other neurologic disorder), a problem with blood clotting (or other hematologic disorder), or any heart problems (especially heart arrythmias) may be at a higher risk of suffering a severe reaction to the HPV vaccine.