Herd immunity is the concept that a population is protected from a disease because almost all the people are immune; the few who are not immune are safe because the disease is unlikely to enter the population due to the high immunity rates. This immunity can either come from natural infection or vaccination. This issue is often referred to in the pro-mandate versus anti-vaccine debate, and I see both sides misuse this concept. Here are the two ways that I look at herd immunity: 1. Natural herd immunity because everyone catches the disease at some point, and 2. Vaccine-induced herd immunity because almost everyone is vaccinated.
Natural herd immunity occurs in the following manner (using measles as an example prior to the invention of the measles vaccine): Every child used to catch measles and develop lifetime immunity, and the disease was harmless to almost everyone. These kids grew up to be immune adults and received natural boosts in their immunity when periodically exposed to infected children. Women passed their immunity during pregnancy to their babies, and this immunity lasted for the first 9 months of a baby's life so the baby wouldn't catch measles while young (when it can be most serious). And adults wouldn't catch it (when it can also be more serious) because they all maintained immunity through re-exposure. In this way, the "herd" was protected during the vulnerable ages (infancy and adulthood), and the "herd" caught the disease when it was best tolerated – during childhood. However, the price of this natural immunity was that about 1 in 10,000 children would die from the disease. And in poor countries with a high rate of malnourished or vitamin A-deficient children, the price was much higher.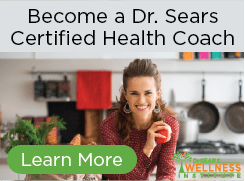 So we decided to change to vaccine-induced herd immunity in order to eliminate the cost of children dying from the disease. Children are vaccinated so they don't catch measles, and no children die from the disease. The disease is effectively eliminated in the age group in which it occurs most often, so the disease no longer lives in a population. But the vaccine wears off, and the kids grow up to be adults with no immunity. The women don't pass any immunity on to their babies, so babies spend the first year of life susceptible to the disease. So, only a small portion of the total "herd" is protected – the children with the vaccine – and the majority are left vulnerable – the infants and the adults, in whom the disease is more likely to be severe. But the infant and adult "herds" are also protected by the fact that the disease isn't much around anymore to affect them. The cost is the occasional severe reaction to the vaccine.
It's useful to also consider two additional diseases and how they specifically affect another unique group in our herd: chickenpox and rubella in pregnant women and their yet-to-be-born babies. With natural herd immunity, in which every child catches these diseases, women grow up immune so their babies aren't harmed by these diseases during pregnancy. With vaccine-induced immunity, pregnant women and their  babies are susceptible because their childhood vaccines wear off. Rubella is now so rare that there is little risk to non-immune women. Chickenpox is still common, so this generation of non-immune women and their babies are put at risk during pregnancy.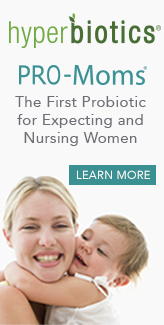 Achieving and maintaining vaccine-induced herd immunity is a challenge for several reasons: 1. Not everyone wants the vaccine (due to medical, religious, or personal reasons), and most societies don't have forced vaccination; so the "herd" of children has some in the flock who can catch measles and spread it to the susceptible babies and adults around them (babies and adults, mind you, who would be naturally immune if the vaccine wasn't being used); 2. The vaccine isn't perfect, so even if we did have 100% vaccination compliance there would still some who will catch the disease and spread it to infants and adults around them, and even some other vaccinated children; 3. Some vaccinated children will catch what is called "atypical measles" which is just as contagious as regular measles, but the rash isn't as recognizable so the person isn't quarantined – this results in more spread of the disease; and 4. The majority of the "herd," the adults, are not immune, so outbreaks of the disease can more easily enter and spread through the adult population. So it's not feasible to create complete herd immunity with any vaccine; there will always be holes.
Those on both sides of the vaccine debate argue that their type of herd immunity is better for society. Those who think natural immunity is better argue that vaccines don't create herd immunity – that herd immunity from vaccination is a myth. Those who support vaccine immunity believe that unvaccinated kids hurt their efforts. Well, I think it's more accurate to say that vaccine-induced herd immunity is "different" than natural immunity. It's not a matter of being better or worse; it's just different. It is a choice that health officials make for their country. It helps eliminate child mortality from a disease at the cost of allowing some severe vaccine reactions and the loss of adult, pregnancy, and newborn immunity. It's a trade-off. The vaccine does create a good level of herd immunity in the target age group, but not necessarily in a population as a whole.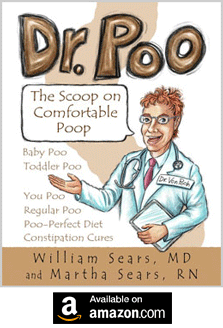 A logical question that should be asked in this debate is this: Why not simply re-vaccinate every adult against these diseases so that their immunity never (or rarely) wears off? The answer is that adults don't handle live vaccines nearly as well as children do. Just as they suffer worse complications from the actual diseases, the live virus germs in the MMR and Chickenpox vaccines trigger adverse reactions in adults at such a high level that adult vaccination programs against many of these diseases would not be acceptable.
Many make the mistake of assuming all vaccines contribute to herd immunity, so even skipping one vaccine hurts the herd. But this is not the case for many vaccines. The mumps and whooping cough vaccines are two cases in point: the vaccines don't work as well as most, so we have outbreaks – mostly in fully vaccinated people. Ditto for the flu vaccine. In fact, the whooping cough, flu, tetanus, diphtheria, and even our current polio vaccine don't contribute to herd immunity at all because these vaccines don't actually make us immune to the diseases; they just reduce the severity of symptoms for anyone who does catch the germs. Vaccinated people catch and pass on these germs just as easily as unvaccinated people, which is a good reason why they don't need to be mandated.