Many parents today are looking for a slower approach to vaccines. As parents become more educated, they realize that there might be some vaccines their baby doesn't need – like Hepatitis B, for example – or that are less important than others – like Rotavirus (less important) versus Hib meningitis (more important). And more and more parents want to space out their child's vaccines instead of grouping them together.
But some doctors feel that the standard vaccine schedule is so critical that they are unwilling to work with such parents. More and more offices nationwide are closing their doors to families who don't follow the complete CDC schedule on time. Here are some steps you can follow that may help you work in concert with, instead of in conflict with, your doctor: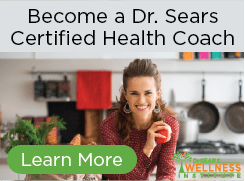 Find out the basic office policy before your appointment. Ask the appointment scheduler if the office accepts patients who partially vaccinate or who don't vaccinate at all. If the office has a strict 100% compliance with the CDC schedule policy, and you know you don't want to follow the complete schedule, don't expect to go in there and change your doctor's mind. A better use of your time, and the doctor's time, is to make sure the office is flexible before you go in. Don't be afraid to ask beforehand; if the office is strict, you don't want to be there anyway, so why wait until you are there to find out?
Don't argue with the doctor. I doubt that there has ever been a single instance in which a patient has shared some scientific information regarding vaccines with a doctor who has a mandatory compliance policy, and that doctor has said, "Hmmm. You have an excellent point. I'm going to change my mind." You aren't going to change your doctor's mind. Doctors who are open-minded to vaccine options won't have a mandatory compliance policy anyway. A better use of everyone's time is find a flexible doctor from the start.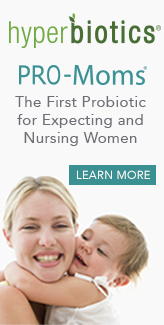 Schedule an extra appointment to discuss vaccines. Parents who have concerns and extra questions about vaccines need to understand the best way to talk to their doctor. You can't wait until your baby's two-month appointment, wait until your doctor is done examining the baby, then suddenly hit the doctor with a dozen questions. It takes a good 15 to 30 minutes to discuss vaccine concerns and options in detail. Us doctors don't have the time to do this within the normal amount of time allotted to a regular checkup. You have to schedule a separate appointment, preferable well before your baby's first shots are due. That way you and your doctor have a nice chunk of time directly devoted to discussing vaccines, without having to go over all the other questions and concerns of a normal checkup.
What can you do if your doctor won't work with you? Find another doctor. I know it isn't easy, but vaccination is the single most complicated aspect of pediatric medical care you will ever have to consider, and it's important you have a doctor who is part of your team. Our Vaccine-Friendly Doctor's List has physicians from all over the U.S.; there's a good chance you will find one near enough to you who will happily discuss vaccine options. You can help the list grow by asking any vaccine-friendly doctor you know to contact us through the website.