Guidelines for When Should Baby Teeth Appear
Knowing the exact answer to "When should baby teeth appear?" is as unexpected as the timing of baby's first steps. In general, expect the first sharp nubbin around six months; some babies teethe earlier, some later. Heredity plays a part. If you check your own baby book, if grandmother was a tooth-record keeper, your baby's teething schedule may resemble yours.
Facts About Baby Teeth
Actually, babies are born with a full set of twenty primary teeth. They are just buried in the gums, waiting in line for their time to sprout. While every child is different, there are some general patterns we see with emerging teeth: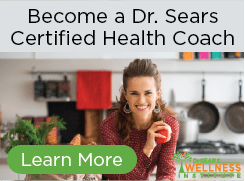 Teeth push through in upper and lower pairs, usually the lower appear before their upper gum mates, and girls teethe slightly earlier than boys.
The "rule of fours" is how teeth usually appear. Beginning around six months, expect four new teeth every four months until complete, usually by two-and-a-half years.
Baby teeth come through gums at unusual angles. Some come out straight, others first appear crooked but straighten as they twist their way through.
Don't fret about spaces. It's easier to clean between spaced teeth, and the spacing of baby teeth does not necessarily reflect how the permanent teeth will appear.
And that's the "tooth"!