The Portable Pediatrician app is now available on iPhone/iPad
From America's leading authorities on childcare — everything you need to know about your child's health from birth through adolescence.
In their first app, the authors of the million-copy bestseller The Baby Book and a wide range of popular parenting guides, put a childcare encyclopedia at your fingertips.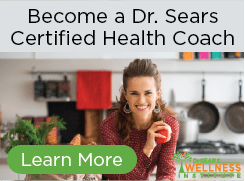 Having The Portable Pediatrician app on your mobile device is like getting a house call by Dr. Sears whenever you need it. Whether you are up in the middle of the night with a sick child or looking for sound preventive advice, The Portable Pediatrician app provides the answers you seek.
The Portable Pediatrician App Includes:
A complete A-Z list of pediatric concerns, illnesses, and emergencies, browsable by topic
A searchable database—enter a keyword and find what you're looking for
Special "Dr. Sears Tips" throughout—expert guidance from the Sears' vast range of knowledge and experience
A portable medicine cabinet, listing common items to keep in the home and how best to use them
Helpful advice about pediatric checkups and what to expect at your child's appointments
Growth charts—compare your child's length, weight, and BMI with national averages
More from the Sears Parenting Library—learn about the authors and the books that more than two million parents rely on for parenting advice.
Click here to Purchase the Portable Pediatrician App