My mother thinks that our baby has tongue-tie. Could this interfere with nursing?Tongue-tie means that the membrane (the frenulum) that attaches the tongue to the floor of the mouth is shorter than usual. Some babies with tongue-tie breastfeed perfectly well; others have difficulty. If the tongue-tie is interfering with breastfeeding, it's possible to clip the frenulum to release the tongue. Signs that the tongue is tight enough to warrant clipping are:
• Latch-on is painful to mother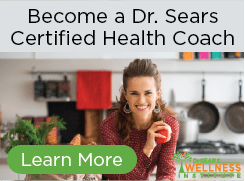 • Baby is not getting enough milk
• The tip of the tongue doesn't protrude past the lower gum
• The tongue curls under when baby cries, opens her mouth wide, or tries to suck (it should curl upward and form a trough)
After clipping, mothers almost immediately notice that latch-on is more comfortable and baby is able to nurse more effectively.
Clipping a frenulum is a quick and painless procedure that can be done in your doctor's office. In the early weeks, the frenulum is so thin that it's easy to clip and usually yields only a few drops of blood, or none at all. While baby's mouth is open (either normally open or when crying), the doctor holds the tip of the tongue with a piece of gauze (sometimes if the mouth is open wide enough, holding the tongue is not necessary) and uses scissors to clip the frenulum back to where it joins the base of the tongue.
If your doctor or lactation consultant feels that you are having breastfeeding problems caused by tongue-tie, get the baby's tongue clipped. Some doctors may be reluctant to do this procedure, because most tight tongues loosen with time. However, these physicians are probably not aware of how a baby must use his tongue to get milk out of the breast. Enlist the help of your lactation consultant to persuade your baby's doctor to clip the short frenulum. The LC may also be able to refer you to a physician who is willing to do this procedure, if your doctor is not.