Helping Your Family Understand Poop and Digestion
During my 50 years as a doctor, I have spent the most time discussing gut concerns with parents – what goes into the top end (food) and what comes out of the bottom end (poop).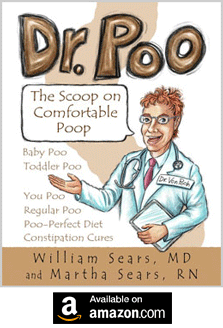 There has been a surge of new research about the importance of dietary fibers, prebiotics, and probiotics, so I started looking more closely at the data. I quickly realized there was a big gap in the information available about digestion, especially how it relates to children, teens, and moms!
Martha and I decided it was time for parents to have a new resource to help them better understand issues related to digestion.
The result is Dr. Poo, The Scoop on Comfortable Poop. This clear, easy-to-review book is a teaching tool for parents and children, led by my imaginary partner in practice, Dr. Poo. As you go through this book and learn an important poo point, Dr. Poo will give you the "bottom line" to remember it.  It covers: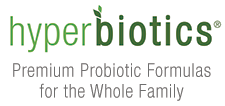 Constipation Cures
Poo-Perfect Diet
Poo-Friendly Fiber and Prebiotics
Poo-Friendly Probiotics
Regular Poo
Baby Poo
Toddler Poo
You Poo
We hope this book will be an invaluable resource in your parenting library. And for a limited time, you can get a free downloadable eBook version, compliments of our trusted friends at Regular Girl.