Dr. Sears Wellness Institute Training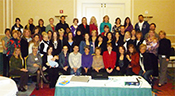 Part of the education mission of the Sears family is to train and certify instructors through the Dr. Sears Wellness Institute. By equipping others to become Dr. Sears Certified Health Coaches, we have the opportunity to touch more lives on a greater scale then ever before.
Training & Certifying Instructors
There is a tremendous need for trained and equipped professionals to provide trustworthy education, quality resources, and friendly accountability in each of the four areas of health: lifestyle, exercise, attitude and nutrition. The personal connection Dr. Sears Certified Health Coaches develop with workshop participants allows them to partner together to find a customized solution to developing a healthier lifestyle. Health coaching is quickly gaining popularity as people are tiring of the many confusing messages and are becoming aware of their need to become educated consumers.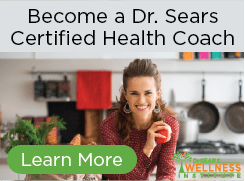 Dr. Sears' Certified Coaches come from a variety of backgrounds, including: education, nutrition, healthcare, business, fitness, child care, and more. Regardless of their background, they share a common passion to help children and families make realistic and positive changes in their lives.
Certifications are available for helping pregnant women, new moms, children, families, and even Prime-Timers!
To learn more about the Dr. Sears Wellness Institute Training, visit the Dr. Sears Wellnes Institute website.