(MOTRIN, ADVIL, PEDIACARE FEVER)
When Should Ibuprofen be Given to a Kid?
Ibuprofen has three actions: it reduces fever, relieves pain and fights inflammation. Typically, ibuprofen for kids is used during teething, earaches, sunburn, fevers, headaches and sore muscles.
Ibuprofen Dosage for Kids
(See dosing chart below). Although the package might not give a dosage for under two years, it can be safely used down to three months of age (it used to only be approved down to 6 months, but in 2017, it was proven to be safe and effective down to three months of age). Some packages will use an age range to figure dose, but it is more effective to dose by weight. The dose is 4.5 milligrams per pound of body weight (for metric users, that's 10mg per kilo). For example: a 22-pound child would get about 100mg (22 X 4.5 =99). This comes out to one teaspoon of the children's liquid. Some books recommend half this dose for "low grade" fevers below 102.5 but I have found this to just wear off sooner, requiring more medication.
Dr. Sears Helpful Ibuprofen Hints
Ibuprofen usually starts taking effect within 30 minutes and should last at least six hours. If it wears-off too soon, then use a dose of Acetaminophen.
For very high or stubborn fevers, alternate between Acetaminophen and Ibuprofen every three hours (i.e., give a dose of Acetaminophen then three hours later give Ibuprofen then three hours later Acetaminophen, ect.) These two medications are safe to use together like this.
Compared with Acetaminophen (Tylenol), Ibuprofen works a little faster, lasts a little longer, and seems to bring a fever down farther.
1 tsp (5ml) of children's liquid and ½ tsp (2.5 ml) of infant drops both contain 100mg of Ibuprofen- if you run out of one form, the other can be substituted, but be sure you know which you have and use them correctly.
Some packages come with a cup that is "measured" in child's weight or age – these cups will under- dose so you should just use your own dropper or cup that measures in teaspoons or milliliters.
Safety and Side Effects of Ibuprofen
Ibuprofen is generally considered very safe to use in infants and children. There are minimal side- effect concerns in a healthy child. It sometimes can cause stomach upset, do not use if your child has stomach ulcers. Ibuprofen also can have a mild effect on blood clotting ability; I usually don't use it if a child has large wounds or bruises (note: Acetaminophen does not have theses two effects). Ibuprofen has a good safety margin, i.e. it takes many times the regular dose to be harmful. If given at the proper doses, it is safe to use "around the clock" for several days.
Interactions: Ibuprofen and Other Medicines
Ibuprofen can be used along with any antibiotic, cold or cough remedy (providing Ibuprofen is not one of the ingredients).
How Ibuprofen is Supplied
Pediatric/infant drops 50mg/1.25ml
Children's liquid 100mg/5ml
Chewable tablets 50mg or 100mg
Junior strength caplets 100mg
Ibuprofen Dosing Chart
Doses can be given every 6 hours. When treating fever or pain, I like to use a "strong but safe" dose so your child will feel better sooner. I have designed this chart with narrow weight ranges so you can give the best dose.
Important note for Ibuprofen infant and pediatric drops dosage
If you're in doubt about how much to give, you can use the milligram dosage column on the left to double-check yourself.
Weight:
Milligram Dosage
Infant Drops 50mg/1.25ml
Children's liquid 100mg/5ml
Chewable Tablets 50mg each
Junior strength Caps or chews 100mg each
9-10 lbs
25mg
1/3 syringe (0.625ml)
N/A
N/A
N/A
11-16 lbs
50mg
2/3 syringe (1.25ml)
½ tsp (2.5ml)
N/A
N/A
17-21 lbs
75mg
1 syringe (1.875ml)
¾ tsp (3.75ml)
N/A
N/A
22-26 lbs
100mg
1 1/3 syringe (1.875ml + 0.625ml)
1 tsp (5ml)
2 tablets
1 tablet
27-32 lbs
125mg
1 2/3 syringe (1.875ml + 01.25ml)
1 ¼ tsp (6.25ml)
2 ½ tablets
33-37 lbs
150mg
2 syringes (2 x 1.875ml)
1 ½ tsp (7.5ml)
3 tablets
1 ½ tablet
38-42 lbs
175mg
2 1/3 syringes (2 x 1.875ml + 0.625ml)
1 ¾ tsp (8.75ml)
3 ½ tablets
43-53 lbs
200mg
2 2/3 syringes (2 x 1.875ml + 1.25ml)
2 tsp (10ml)
4 tablets
2 tablets
54-64 lbs
250mg
Use liquid or tablets
2 ½ tsp (12.5ml)
5 tablets
2 ½ tablets
65-75 lbs
300mg
3 tsp (15ml)
6 tablets
3 tablets
76-86 lbs
350mg
3 ½ tsp (17.5ml)
7 tablets
3 ½ tablets
87-95 lbs
400mg
4 tsp (20ml)
8 tablets
4 tablets
> 95 lbs
Give Adult Dose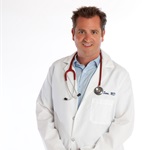 James M. Sears, MD or "Dr. Jim," as he is known in the office, is a pediatrician in private practice with his father and brother in Southern California. Dr. Jim earned his medical degree at St. Louis University School of Medicine in 1996 and completed his pediatric residency at Northeastern Ohio University College of Medicine, Tod Children's Hospital in Youngstown, Ohio in 1999. During his residency, he received the honor of "Emergency Medicine Resident of the Year." He has been featured on Parenting.com's "Ask the Experts," and has written for "Parenting" and "BabyTalk" magazines. Dr. Sears' medical advice has been featured on "Dr. Phil" and the PBS parenting series, "Help Me Grow."