DIFFERENT HOLDS FOR THE BABYSLING
CRADLE CARRY: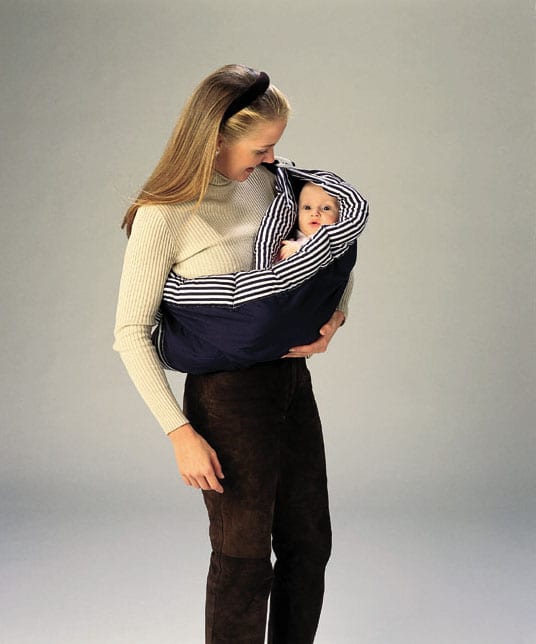 Put the sling on backwards so the shoulder pad can be used as a pillow. Place baby's head toward the rings on the pillow. If additional support is needed, place a folded receiving blanket under the baby's head and torso. After a few weeks you won't need this extra padding.
CRADLE CARRY FOR OLDER CHILDREN:
As baby grows, he will be more comfortable with his head on the opposite side. The sling will spread to accommodate baby's growth. As baby grows, wear sling in normal position.
SNUGGLE HOLD-NEWBORN AND OLDER: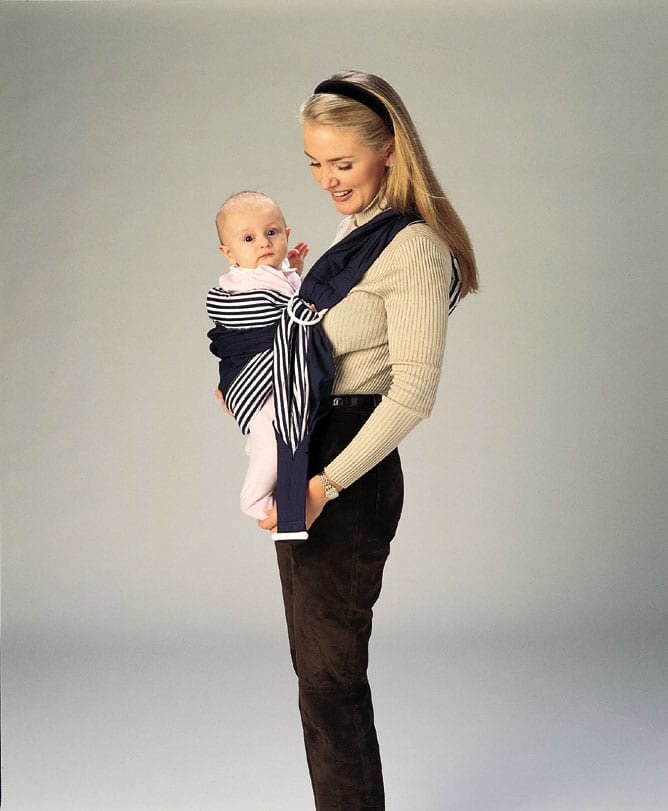 Hold baby against your shoulder. With your opposite hand, pull the edge of the sling out and up over baby. Pull baby's feet down under the lower railing of the sling. Adjust the snugness of the sling so that baby is securely nestled against your chest. Be certain the lower railing is snug against the baby's thigh and the upper railing is snug along the back of his head and neck.
KANGAROO CARRY – AGE 3 MONTHS AND OLDER: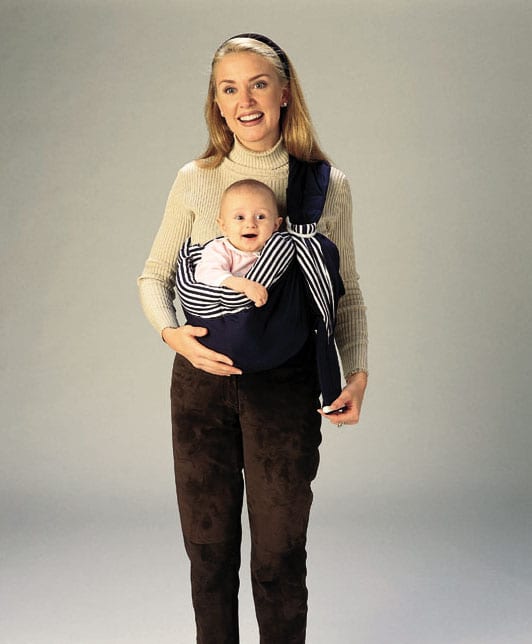 This forward facing position is for babies with a good head control. Support baby facing forward with one arm under his legs and his back against your chest. With your free hand, hold the edge of the sling outward forming a pouch. Slide baby down into pouch bottom first. Most babies will cross their legs "Indian-style."
SIDE CARRY – AGE 3 MONTHS AND OLDER: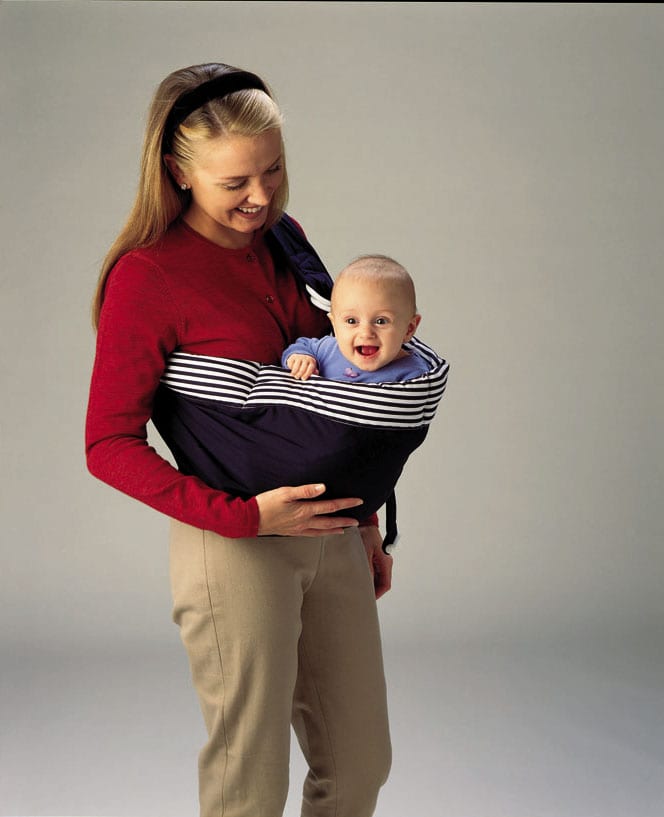 In this position baby will sit up on either side with both legs contained in the sling. Place baby in the Sling like the Kangaroo Carry, with feet to one side or the other. Younger babies like the back support when they sit on the side next to the rings.
HIP STRADDLE – 4 MONTHS AND OLDER: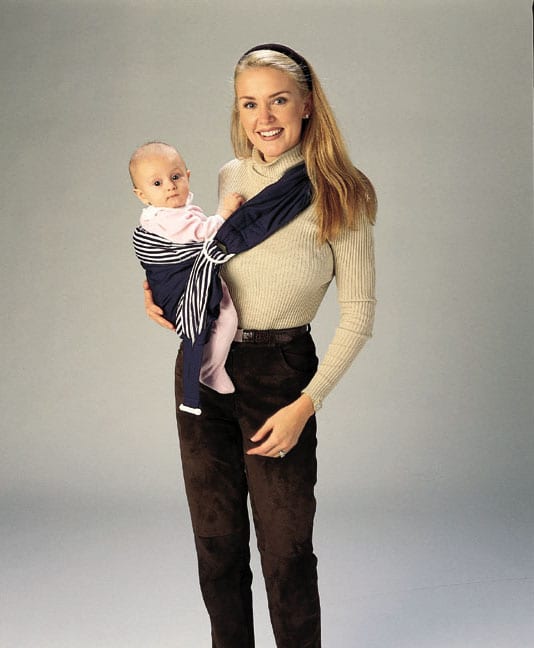 Especially good for older babies. Hold your baby high on your shoulder. With opposite hand pull your baby's feet through the sling so that his legs spread. Adjust the sling with the lower padded railing resting behind baby's knees. Pull the sling snug. The body of the sling should be located high on baby's back.
See here for more information about slings and babywearing.