Getting a Pregnancy Ultrasound
Getting a routine pregnancy ultrasound is a good idea to keep track of baby's growth and their health in the womb. Learn about this safe and helpful checkup.
What is Ultrasound?
Ultrasound uses sound waves at frequencies higher than the human ear can hear. The doctor or technician runs the pregnancy ultrasound transmitter across your abdomen aided by a greasy substance that improves sound conduction. These sound waves bounce back off your baby much like sonar waves locating a submarine. These echoes are detected by a receiver, and then a computer translates the sound into a picture of baby on a screen.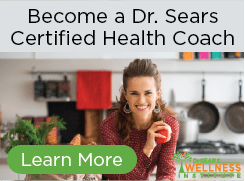 The "Doptone" device used for detecting your baby's heartbeat also uses ultrasound. The echoes are translated into the "swish-thump" you hear every month at your checkup. Other terms that refer to ultrasound include scan, sonogram, doppler (the physics term for the relationship between sound and the distance it travels), echo and electronic fetal monitoring.
Why and When is It Used?
A pregnancy ultrasound gives your doctor vital information and allows parents to "see" their baby on a TV screen. By eight weeks the image resembles a lima bean with a pulse; by fifteen weeks the ultrasound image can show baby's major organs; by the 20th week, the ultrasound pictures confirm the presence or absence of a penis, so the sex of your baby is apparent (though sometimes this is subject to misinterpretation). Ultrasound yields information that could influence how your pregnancy is managed and improve its outcome. (If you don't want to know your baby's sex, be sure to tell your doctor or ultrasound technician beforehand.)
How Safe is Ultrasound?
Twenty-year follow-up studies of thousands of mothers and babies who received diagnostic pregnancy ultrasound have shown no apparent harmful effects. Depending on the information desired, ultrasound can be performed at any time during your pregnancy and repeated pregnancy ultrasound exams appear to have no harmful effects. Ultrasound is certainly safer than x-rays.
The other side of the safety question is a theoretical concern about what happens when these sound waves strike growing fetal tissues. When sound waves bombard laboratory tissues at high frequencies, they shake up the molecules, heat them and produce microscopic gas bubbles in the cell called "cavitation." Whether this heat or these bubbles damage the cell is unknown, although studies suggest that the changes demonstrated in research test tubes are insignificant in babies. Yet this is enough to prompt the National Institutes of Health Task Force on Diagnostic Ultrasound to conclude: "We could find no evidence to justify the recommendation that every pregnancy be screened by ultrasound. In the face of even theoretical risks, where there is no benefit, then the theoretical risks cannot be justified."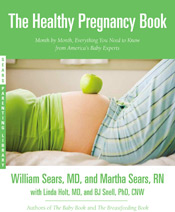 Healthcare providers use the term "diagnostic" ultrasound, implying there should be a reason for doing the test. It's important that every parent, like every healthcare provider, approach every test wearing two hats; in the scientist hat you read or ask about all the benefits and risks of a particular test and try to weigh them against each other. In the parent hat you consider your feelings about the test, the information that is sought, and how this will affect the course of your pregnancy. Scientist, parent and healthcare provider all participate in the final decision.