Here is a cholesterol level chart of common foods which contain cholesterol:
FOOD
CHOLESTEROL (milligrams)
Human milk
32 (varies)

Meats (3 ounces)

Liver
Lean ground beef, lamb, chicken breast, pork

400-500
78
Egg, whole or egg yolk (1 large)
213

Fish (3 ounces):

Shrimp
Lobster
Mackerel
Salmon
Catfish
Tuna
Crab
Snapper
Cod
Halibut
Clams
Orange roughy

130-166
81
62
47-60
49
42-50
36-50
40
37
35
29
17

Dairy products:
Milk (1 cup)

nonfat
1 percent
2 percent
whole (3.3-3.7 percent)
Yogurt (1 cup):
nonfat
lowfat
whole
Cheese (1 ounce):
cheddar
cheddar, lowfat
Cottage cheese (1/2 cup)
nonfat
1 percent fat
2 percent fat
Butter (1 tbs.)

<5
10
18
33-35<5
15
2930
610
10
15
10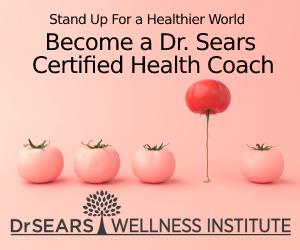 NOTE: Recommended maximum daily cholesterol allowance – less than 300 milligrams per day. There is no RDA minimum for cholesterol. Since your body makes all it needs, it's not essential that you eat any.

Dr. Sears, or Dr. Bill as his "little patients" call him, has been advising busy parents on how to raise healthier families for over 40 years. He received his medical training at Harvard Medical School's Children's Hospital in Boston and The Hospital for Sick Children in Toronto, the world's largest children's hospital, where he was associate ward chief of the newborn intensive care unit before serving as the chief of pediatrics at Toronto Western Hospital, a teaching hospital of the University of Toronto. He has served as a professor of pediatrics at the University of Toronto, University of South Carolina, University of Southern California School of Medicine, and University of California: Irvine. As a father of 8 children, he coached Little League sports for 20 years, and together with his wife Martha has written more than 40 best-selling books and countless articles on nutrition, parenting, and healthy aging. He serves as a health consultant for magazines, TV, radio and other media, and his AskDrSears.com website is one of the most popular health and parenting sites. Dr. Sears has appeared on over 100 television programs, including 20/20, Good Morning America, Oprah, Today, The View, and Dr. Phil, and was featured on the cover of TIME Magazine in May 2012. He is noted for his science-made-simple-and-fun approach to family health.