Smoking While Pregnant is Harmful
The smoke of one cigarette contains the poisonous gases of approximately 4,000 chemicals, some of which could kill or injure your baby and increase your risk of miscarriage. Among the many poisonous gases in cigarette smoke are nicotine, carbon monoxide, benzene, ammonia, and formaldehyde.
The harmful side effects of smoking while pregnant increase with each cigarette smoked each day.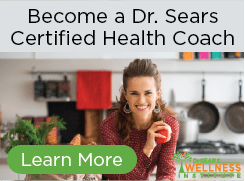 Robbing Babies of Nourishment
Many studies have shown that smoking while pregnant causes infants to have lower birth weights. The poisonous nicotine narrows uterine blood vessels, thus reducing blood flow to the baby in the womb. Less blood flow means less nourishment, and therefore, less growth for a premature baby.
Robbing Babies of Oxygen
Besides restricting blood flow to the womb, smoking while pregnant and breathing second-hand smoke decreases the amount of oxygen available to the baby from the blood. The level of carbon monoxide in the blood of pregnant women who smoke is 600 – 700 percent higher than in those who don't smoke.
Carbon monoxide is an oxygen blocker, meaning it prevents blood cells from carrying a full load of oxygen. Lack of oxygen can affect the development of every organ in the baby's body.
Injuring Little Brains
New studies suggest that the developing baby's brain is injured not only by lack of oxygen, but also by the chemicals in cigarette smoke, which may be directly poisonous to developing brain cells. Children of mothers who smoked during pregnancy, especially those of mothers who smoked more than one pack a day, have been found to have a smaller head circumference as infants, decreased mental performance scores at 1 year old, reduced IQs and diminished academic performance scores in school compared to the children of mothers who did not smoke.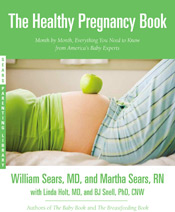 Passive Smoke Hurting the Baby
New research shows that when pregnant mothers are exposed to second-hand cigarette smoke, their babies are at risk of having lower birth weights and show an increased risk of Sudden Infant Death Syndrome (SIDS), just as the babies of smoking mothers do. If the father and mother both smoke, the risk of SIDS is nearly double.
The bottom line is DO NOT SMOKE. If you are smoking while pregnant, seek help today and quit. It's easier to quit than be faced with a baby who has problems because of maternal smoking—not to mention the guilt you will feel knowing this can injure the baby. Insist that those around you respect life—your growing baby—and not smoke in the same room with you.
If you work in a smoke-contaminated environment, ask for a reassignment (pregnant women have a legal right to work in a smoke-free environment).