Foods that affect ADHD Symptoms
The behavior and learning of children who are labeled ADHD (Attention Deficit Hyperactivity Disorder), tend to be influenced more by foods that affect ADHD rather than other children.
A.D.H.D. and FOOD
Clues that a dietary deficiency may be contributing to your child's behavior or learning problems are: excessive thirst, frequent urination, dry hair and skin, eczema, and allergies. But most important are the observations you record in your food-mood connection diary. The acronym ADHD (Add to your Daily Healthy Diet) can help you remember to include foods that improve behavior and learning, such as fish, flax seeds or flax oil, vegetables, and whole grains, rather than foods that affect ADHD in a negative way.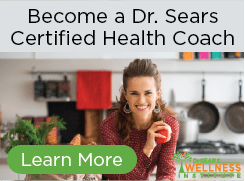 How to Have Healthier Children
Over my 30 years in pediatric practice, I have noticed a striking connection between how children are fed and how healthy they are. Mothers who consistently don't allow any unhealthy food to pollute the minds and bodies of their children seem to have healthier children. I have noticed that these children are sick less often, and when they do come for periodic checkups they seem more settled and better behaved. These "pure children" seem to get tagged with fewer labels, such as "ADD" or "learning disabilities." Even when these children do warrant such tags, they seem to cope better with behavioral and learning differences, and they seem less severe. These moms have made a believer out of me. I truly believe that there is a connection between how kids are fed and how they act and learn.