Feeding Infants & Toddlers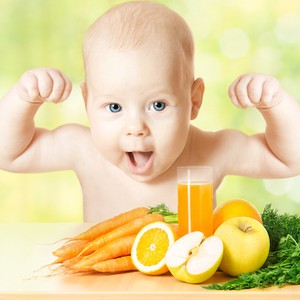 The first three years of a child's life are a window of opportunity for forming lifelong, healthy eating habits. Just as you teach proper behavior to a child, you also want to teach a child what good food is supposed to taste like.
To get your child off on the right track, teach him to enjoy the flavor of fresh foods before he gets hooked on canned, artificial tastes. If your baby and toddler eats only homemade, freshly-prepared, unsalted, unsweetened foods, this becomes the standard that other foods are compared to. While babies are born with a natural preference for sweets (breastmilk is very sweet), the rest of their taste preferences are learned.
Feeding Infants & Toddlers Articles
More Feeding Infants & Toddlers Topics