The Most Common Epidural Births
There are several different ways to administer an epidural during labor. See the 7 most common kinds of epidural births.
1. Continuous Epidural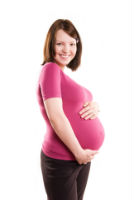 A continuous epidural means that a bedside pump continuously infuses your dura with pain-relieving medication.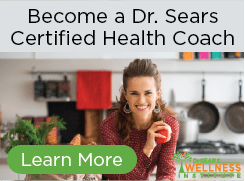 The continuous epidural is the most common type of epidural births because it offers constant pain relief. Unlike an intermittent epidural (see next option), blood pressure is more stable and a lower dose of medication is needed overall.
2. Intermittent Epidural
With an intermittent epidural the medicine is injected periodically as needed, allowing mothers to juggle the level of pain they can tolerate with the degree of movement they desire.
Some mothers do not like the roller coaster effect of intermittent injections.
3. Mix and Match
The anesthesiologist can mix medicines (anesthetics and analgesics) to match the degree of sensation and movement you want, but there is no guarantee you will get the exact pain relief or movement you desire. Women react differently to pain-relieving medications.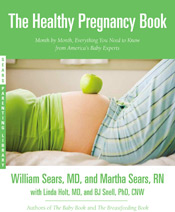 4. Patient-Controlled Epidural Anesthesia
Patient-controlled epidural anesthesia (PCEA) allows the mother to self-regulate the amount of relief she receives by pressing a button that allows a preset computer-controlled amount of medication to be injected into the epidural tubing.
With PCEA some mothers actually use less medicine, some more, but at least you have a choice.
5. New Epidural Births
Both mothers and doctors have long dreamed of an epidural that would allow women to enjoy sensation and movement during labor, but without the pain. Dubbed "walking epidurals," these types of analgesia would allow the mother to stand, kneel, squat, and maybe even walk with support.
6. Spinal Analgesia
Spinal analgesia or a "walking spinal." The newest pain reliever in the anesthesiologist's bag of tricks is technically not an epidural, but is known as spinal analgesia or a "walking spinal."
A small amount of narcotic is injected directly into the spinal fluid (not the surrounding dura) in a small enough dose to ease the pain of labor but still allow movement. Mothers can walk with assistance, shower, sit, stand or squat.
7. Low-Dose Epidurals
Dubbed "epi-lite," these low-dose narcotic-only or combination narcotic-anesthetic epidurals are designed to relieve some of the pain of labor so an exhausted mother can at least relax enough to get a second wind for pushing.
We call epi-lite the "best of both worlds" pain reliever because it relieves much of the pain yet allows you to have some sensation of what's going on in your body and some movement during epidural births.