Breastfeeding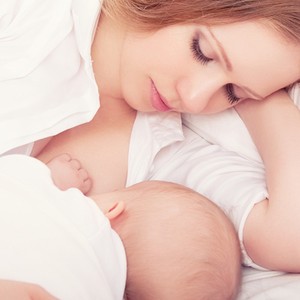 There are many reasons why breast is best. New studies of breast milk suggest that this living biological fluid carries substances that are critical to the optimal development of many systems in the body. This early development may very well affect the progress of many diseases throughout life.
Breastfed babies get fewer ear infections and fewer upper respiratory infections. Breastfed babies are less likely to be obese later in life or get diabetes. Breastfeeding builds brighter brains as the types of fat in human milk support the growth of nerve tissue.
Breast milk's influence on health is probably more far-reaching than researchers have even dared to imagine.
Find more helpful information in The Breastfeeding Book from the Sears Parenting Library.
Breastfeeding Articles
More Breastfeeding Topics